This month, churches in Winchester are coming together to present 'Looking for a Star', to be performed to the crowds at Winchester Cathedral's bustling Christmas Market.
The 30 minute performance is based on a traditional 'Mystery Play' (a medieval morality tale put on in public spaces) but with a twist! It will be performed on a stage in the centre of the market on seven occasions over the first two weekends in December (see performance times below).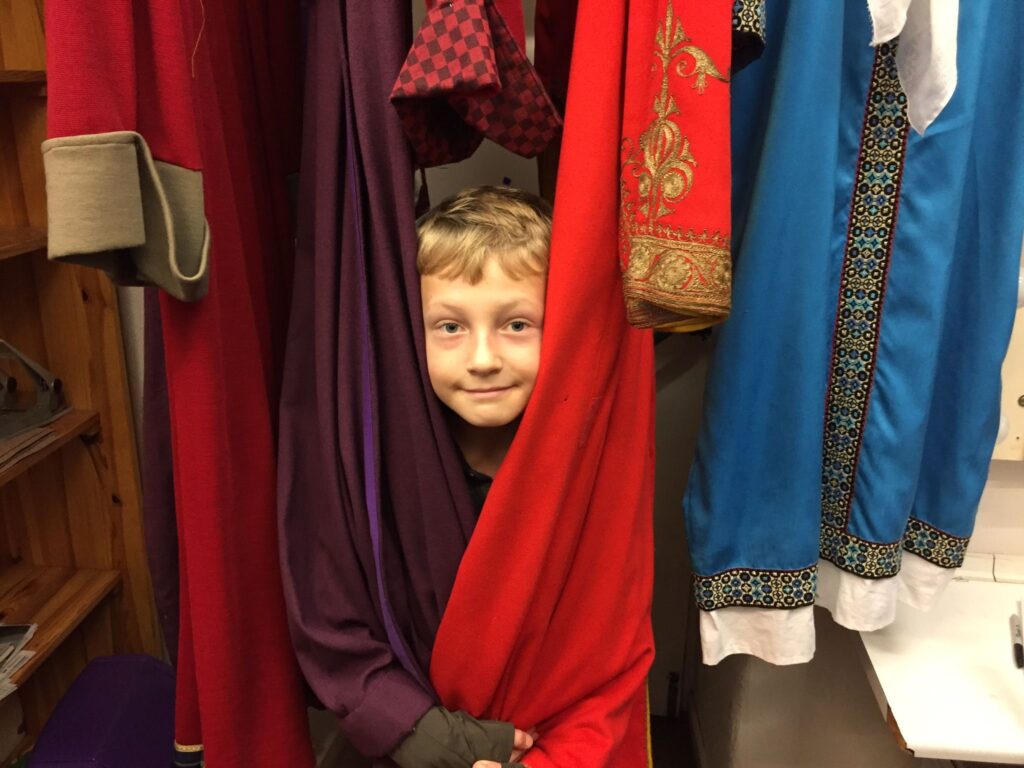 The playwright, Philip Glassborow (who also wrote the Winchester Passion play in 2008) has sharpened his quill and has written a play to delight all ages. The band of revelers will lead the audience on a unique journey through the Christmas Story, seeing through the eyes of a Sheep Stealer and other engaging characters.
This is very much a community project, with a cast drawn from across the churches in Winchester and working closely with the Cathedral. In addition, on the two Sunday performances, the Winchester Cathedral Choristers will lead the audience inside the Cathedral for a special carol service.
Want to get involved?
If you would like to join the flash mob group of carol singers, the revellers would be thrilled to have your support. The carols will be on a screen so there's no need to learn the words. But do come to a rehearsal beforehand if you can – 2-3pm on Saturday 3 Dec at the Chesil Theatre in Winchester. You are then welcome to stay and watch the dress rehearsal!
The team are also looking for people to offer prayer support during and after the performances, and also for volunteers to hand out Christmas Cards from the Churches Together to those watching in the crowd who may be interested in the real story of Christmas. This is a gentle conversation and a prayer in our hearts.
Email Isobel on administrator@ctwin.org.uk to get involved.
PERFORMANCE TIMES
Sunday 4 Dec – 15.00 (with Cathedral Carols at 15.30) and 17.30
Friday 9 Dec – 18.00
Saturday 10 Dec – 15.30 and 18.00
Sunday 11 Dec – 15.00 (with Cathedral Carols at 15.30) and 17.30