Did you know that there are around 136,000 victims living in slavery in the UK (according to the Global Slavery Index)?
The term 'modern slavery' includes both trafficking (the arranging or facilitating of the travel for a person with the intention to exploit them) and exploitation itself. Victims are forced, coerced or deceived into exploitation, becoming trapped in activities such as sexual exploitation, labour exploitation, domestic servitude and criminal activity, such as county lines drug supply, shoplifting and cannabis cultivation. The vast majority of modern slavery offending is motivated by profit.
We are one of many dioceses supporting the 'Make It Slavery Free' campaign run by The Clewer Initiative, a project which is enabling Church of England dioceses to develop strategies to detect modern slavery in their communities and help provide victim support and care.
They believe that the solutions to modern slavery can be found within communities themselves and churches at the heart of many a community have a prominent role in leading this work.
Anti-Slavery Day is on Tuesday 18th October but churches can get involved with the Make It Slavery Free campaign throughout the year. Right now, the call is for parishes and individuals to take a pledge to deliver three actions to make their community slavery-free. This can be as simple as downloading our Safe Car Wash App to running a social action project to prevent children from becoming involved with county lines.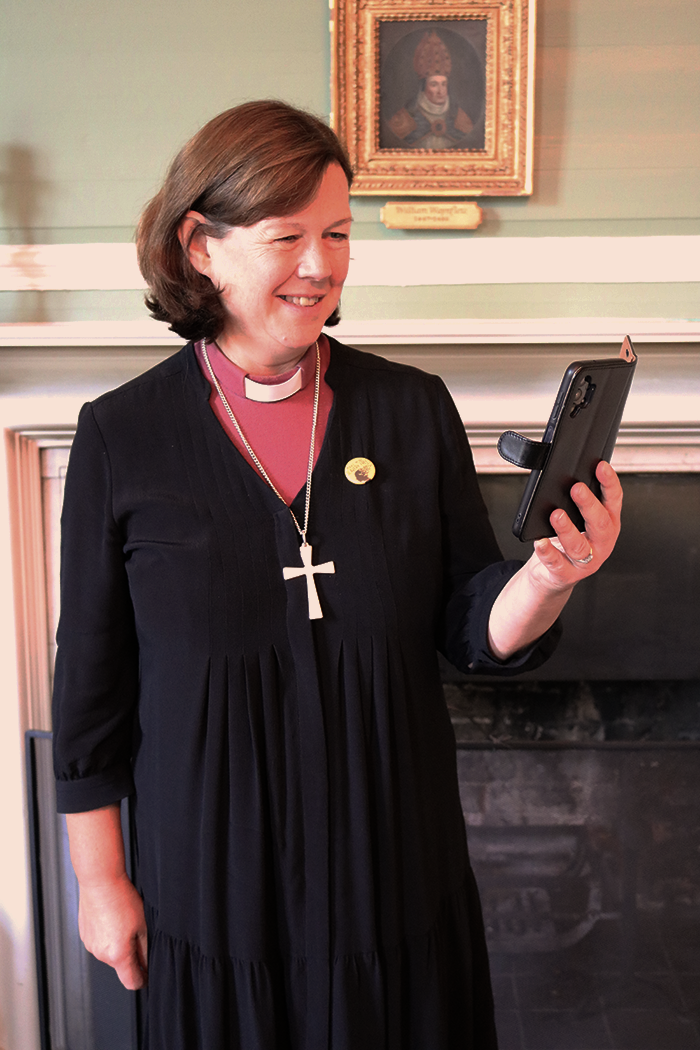 Here are some initial ideas:
Enrol key individuals on safeguarding training to identify signs of exploitation and modern slavery in your midst (including in your own social action projects such as soup kitchens/basics banks etc) and know the right steps to take.
Signposting: Do you have posters in key places signposting potential victims to available support? Is the Modern Slavery Helpline number clearly visible around your church? (08000 121 700. It operates 24 hour a day, 365 days a year)
Encourage people to download the Safe Car Wash app known about in your congregation? (Many 'hand-wash' car washes use exploited labour.)
Map your community to consider who is at particular risk of modern slavery. Are there a local hand car wash/ farms/ construction sites, factories/ nail bars or night-time economy nearby? What do you know about county lines in your area? What might need reporting to the GLAA https://www.gla.gov.uk/ and how can the church offer support to these people?
Consider your church's purchasing decisions: Are there Fairtrade alternatives to the products you currently buy? Search for suppliers who can guarantee that slavery is not present in the supply chain.
Consider your contractors: Often the cheapest prices mean workers are being exploited. For example, take time to talk to the cleaners and hear their stories.
Run a film night to raise awareness: Why not run a film night about modern slavery (e.g. Women in the Shadows) to raise awareness?
Be a catalyst: What is already established in your community that your church could support? Could you gather the Police, schools, churches and other community organisations to work together on this.
Visit https://theclewerinitiative.org/ for lots of resources or get in touch with clewerinitiative@churchofengland.org.
Download Resources for Churches poster
Download
Download Make Slavery Free flyer
Download