As a diocese, we are fortunate to have strong links with countries across the world. The church is more than our buildings, but the connections we make through our relationship with God.
The Diocese of Winchester has partnerships with the Diocese of Newcastle in the UK, the Province of Myanmar (Burma); the Province of Rwanda; the Province of DR Congo; the Province of Burundi and many dioceses within the Province of Uganda. The partnerships are overseen by the Diocesan World Mission Group reporting to the Archdeacon for Mission.
Read the lastest news from Provinces across the Anglican Communion: Anglican Communion News Service
The diocese is working in a variety of ways to build its relationships with the Provinces of Burundi, Democratic Republic of Congo, Myanmar, Rwanda and Uganda.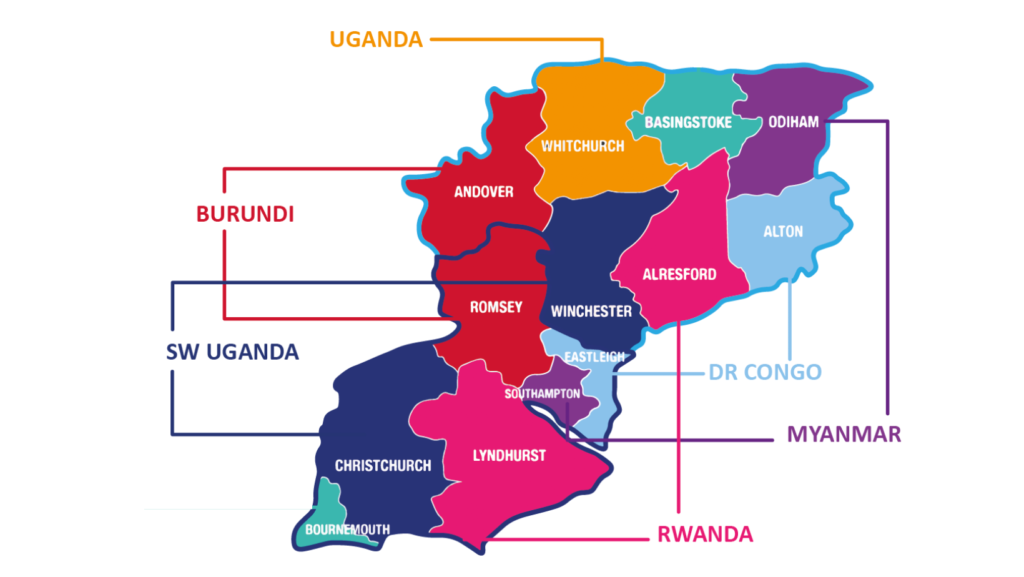 Download the 2022 Report on our Companion Links here
---
Mission Partner Visits
June 2023
Rosemary Bartlett and Gill Tybjerg were representing Christchurch Deanery when they visited their Deanery Mission Partners, Kinkiizi Diocese, Uganda. They received a wonderful welcome and felt privileged to enjoy two weeks of Ugandan hospitality and fellowship.
Read More About the Deanery's Trip to Kinkiizi Here
May 2023
Our diocese hosted Sister Mary-Louise in May 2023, a nun from Rubengera in Rwanda, whose convent has played a vital role in helping its community recover from the Rwandan genocide of 1994. They built five new houses for children who were all from different ethnic tribes – there was no discrimination.
Read More About Sister Mary-Louise's Visit Here 
April 2023
The congregation of St Mary's Andover enjoyed a visit from Bishop Pontien Ribakare of Burundi at the end of April, building on the mission partner link between the Andover deanery and the church in Burundi.
Read More About Bishop Pontien's Visit Here
February 2023
The School of Mission and Education teams visited Rwanda in February 2023, as part of our strategic development for education. The trip particularly focused on mutual benefits and reciprocity for children and teachers at home and in Rwanda.
Read Their Accounts and See Photos Here
---
---
Find Out More
For further information on any of these relationships, please contact Canon Brian Wakelin.
---
Lambeth Conference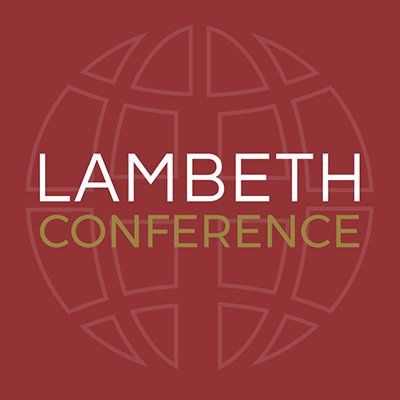 The Lambeth Conference is an international meeting of Anglican bishops. The conference discusses church and world affairs and the global mission of the Anglican Communion for the decade ahead. Meeting around every ten years since 1867, the Lambeth Conference is one of the four Instruments of Unity in the Anglican Communion.
The current conference theme is 'God's Church for God's World – Walking, Listening and Witnessing Together.' The conference will explore what it means for the Anglican Communion to be responsive to the needs of a 21st Century world.
For more information see https://www.lambethconference.org/