The congregation of St Mary's Andover enjoyed a visit from Bishop Pontien Ribakare of Burundi last weekend, building on the mission partner link between the Andover deanery and the church in Burundi. Curate, Revd Dave Roberts, who interviewed Bishop Pontien during the Sunday evening service, reflected on their time together…
It was a great privilege to welcome Bishop Pontien to Andover over the weekend. Bishop Pontien is the first bishop of Rutana which is in the Southeast of Burundi and is the youngest diocese in his country – established in August of 2017. 
Bishop Pontien has responsibility for over 38,000 people in 96 churches, one of nine dioceses in the Province. Whilst on a programme to improve his academic English in Durham University, he spent a weekend with us to prepare for a visit Bishop Debbie and a Winchester team are making to Burundi in August this year. This visit will enable the Deanery of Andover to build on the historic links we have had with the church in Burundi.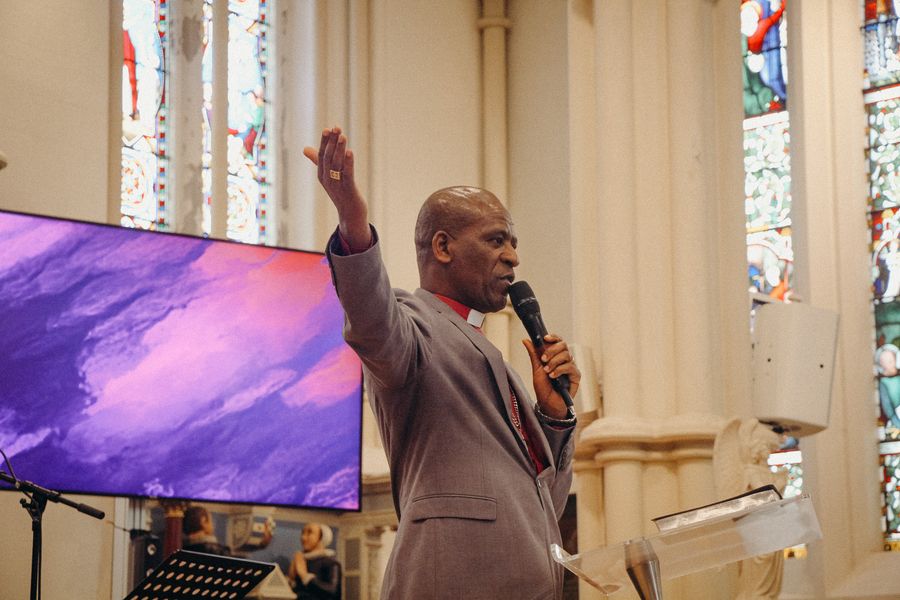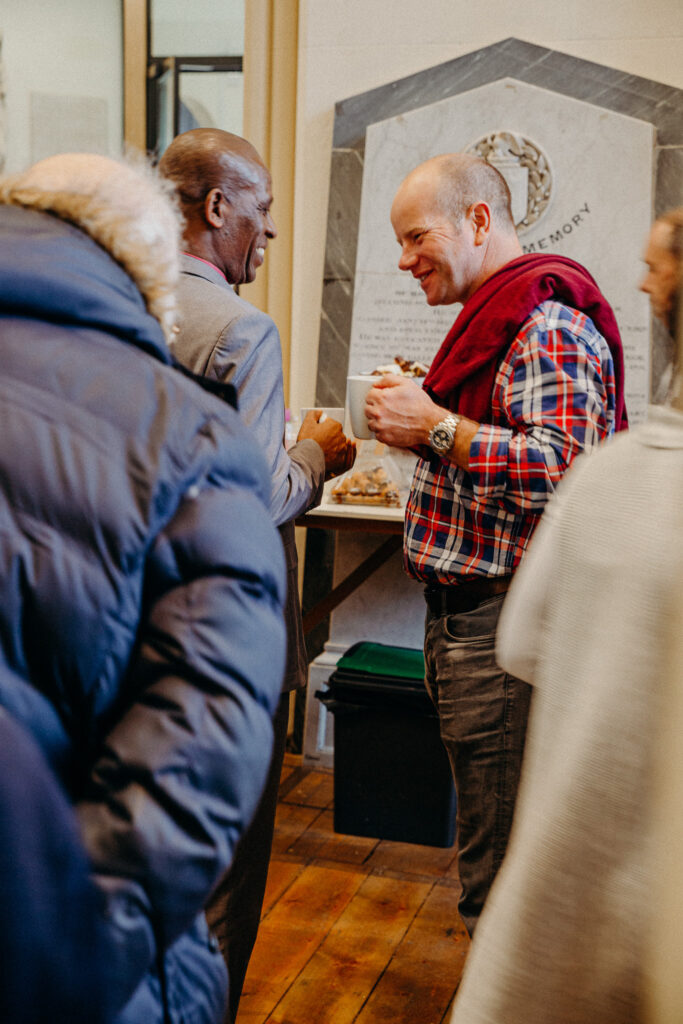 It was really inspiring to hear some of the ways in which God is moving across Burundi – one of the poorest nations on earth and so caught in the middle of civil unrest in recent decades. +Pontien shared some of his commitment and vision to see God at work in every level of society including reconciliation, creation care and championing the rights of women. Despite many challenges, the church in Burundi is growing and it was a joy to hear of over 1000 people being confirmed every year. In one parish in the capital Bujumbura, over 100 couples are doing the marriage course.
Bishop Pontien encouraged us from John chapter 10 to see Jesus as our Good Shepherd in whom we can always trust, no matter the circumstances.
It was a joy to welcome +Pontien to Andover for a brief visit before he joined with other international bishops and delegates at the Alpha Leadership Conference in the Royal Albert Hall and then back to Durham to resume his studies . 
We look forward to all that God has in store as we seek to learn from each other in this developing partnership. 
To learn more about mission partner links and how your parish could explore them, visit the webpage here. If you have stories about how you are partnering with link parishes abroad, do share them with us at communications@winchetser.anglican.org.