News Archive
For stories and updates from around the Diocese.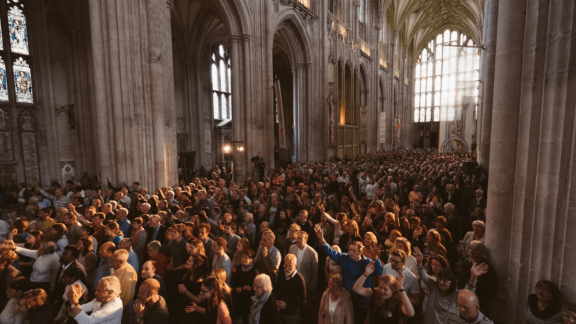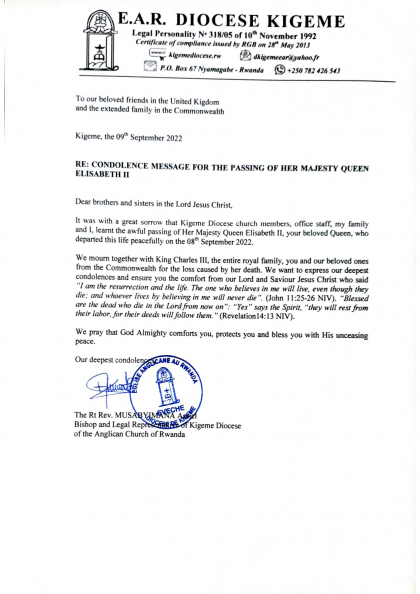 12th Sep 2022 / 2 Minute Read
Condolence message on the passing of Her Majesty Queen Elizabeth II from the Bishop of Kigeme
The image of the letter above reads: To our beloved friends in the United Kingdom and the extended family in the Commonwealth. Kigeme, the 09th September 2022 RE: CONDOLENCE...
Click here to view Condolence message on the passing of Her Majesty Queen Elizabeth II from the Bishop of Kigeme post