The festival of Halloween (which is actually a contraction of 'All Hallows' Eve', meaning the the night before All Hallows' Day, also known as All Saints' Day) is becoming more popular every year, but its emphasis on themes of death and horror can be at odds with the Christian message which celebrates the light of Jesus Christ and his victory over death! Many churches around the diocese have responded creatively to the popular season with wonderful expressions of fun and generosity, using the opportunity to reach out and bless their communities and share the love of God, from Light Parties to Supper Trails.
The community at All Saints Milford had a particularly creative approach this year, getting local shops involved in a pumpkin trail and asking them to display pumpkins 'with a difference'! All of the pumpkins, which had been carved by members of the congregation, carried a bible verse for passers by to see displayed in the shop windows. The community was invited to embark on a trail to find 30 pumpkins scattered around local shops and businesses, offering free hot chocolate and doughnuts at the church hall at the end.
The church also used social media imaginatively to engage more people, posting the photos on their Facebook page and asking people to vote for their favourite design!
We are living in the world and we can't ignore or hide away from things like Halloween which is a big thing for a lot of people. We chose to engage with our community but in a distinctly Christian way!

Rebecca Webb, Families and Schools Leader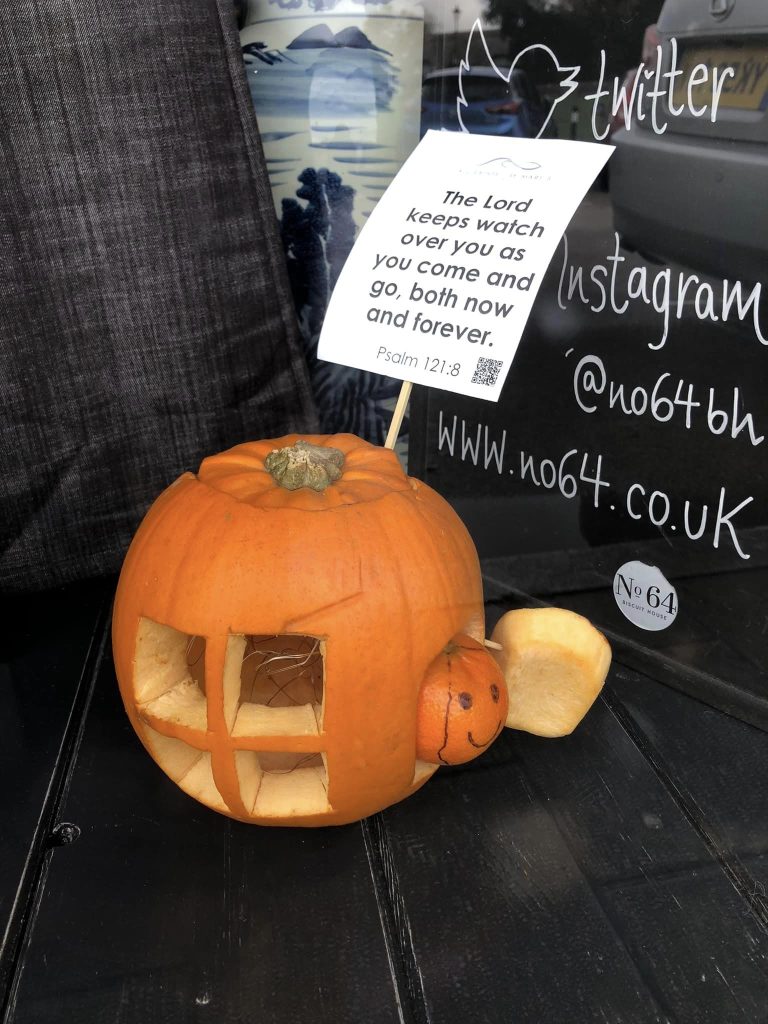 Other super occasions were held across the diocese…
Romsey Abbey's Light Party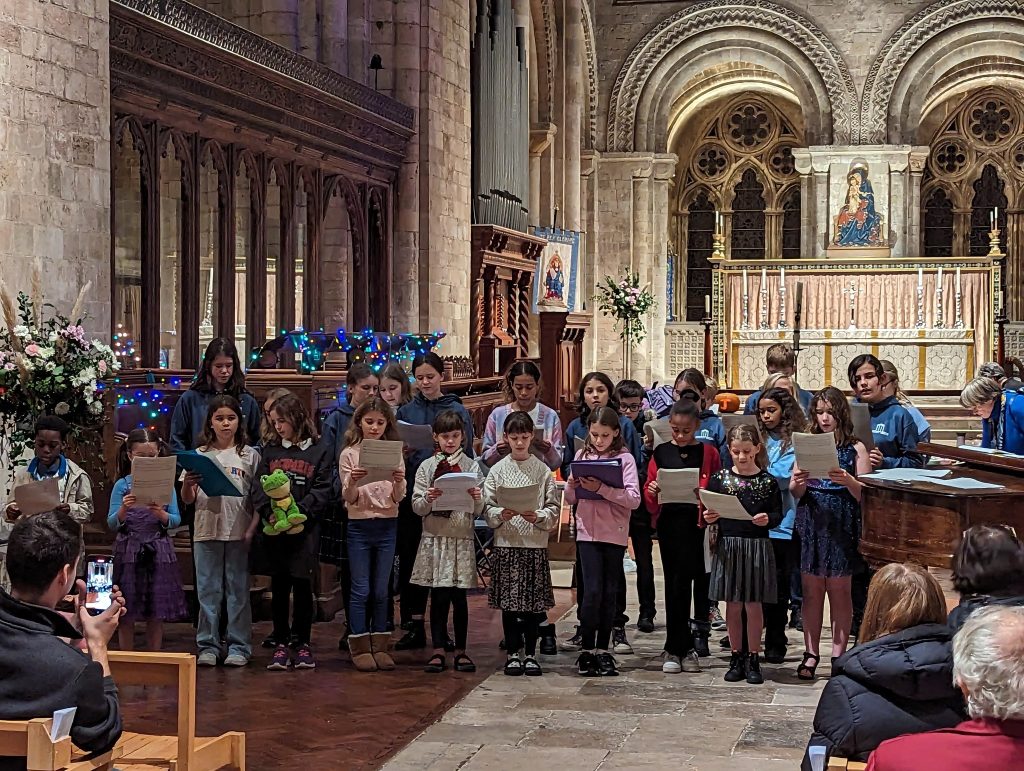 Andover Parish Light Party