Avon Valley Community Matters, the charity set up and run by the members of Avon Valley Churches to be the community outreach arm of the church, has recently begun new initiative offering support and counselling to people who have been affected by miscarriage.
The charity already provides bereavement support groups in partnership with the local GP surgery and widening this to offer miscarriage support seemed like a natural extension. "We don't have anything like SANDs (Stillbirth and Neonatal Death charity) operating in our area so there was very much a gap in services," explained the Revd Kate Wilson, one of the trustees and bereavement counsellors, "the Lord calls us to love our neighbour and people who have suffered in silence are very much on our hearts."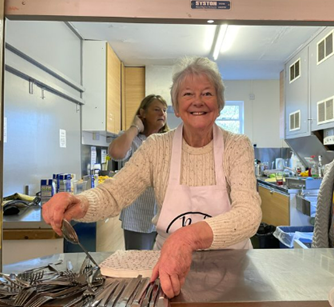 The group meets at 7-9pm on the third Tuesday of every month at Avonway Community Centre in Fordingbridge and warmly welcomes all those who have been through the trauma of miscarriage. Along with a warm welcome and refreshments, the group offers a safe space to share experiences, access information, and most importantly support from others including those who have been through the same experience.
The subject of miscarriage has been taboo for many generations but is thankfully now being discussed more openly, as it should be. Women and men, parents and grandparents alike, should all feel able to share their experiences in order to help them find answers, reassurance and process the many different and difficult emotions felt by any who suffer such a loss. We want people to feel they are not alone, whatever they might be feeling. We hope to offer comfort and understanding in our group.

Pam Parmenter, support group leader
For more information on the Miscarriage Support Group, see www.avcmatters.org/miscarriage-support