Over the past week Bishop Philip has been invited to be involved in several opportunities to remember the plight of Christians around the world who suffer for their faith.
Bishop Philip is deeply engaged with issues of Religious Freedom both nationally and internationally. Having been Chief Executive of Church Mission Society, he was involved in facilitating links across the global Anglican Communion and beyond, travelling around the world and meeting Christians in many different countries, including many who are persecuted for their faith in Christ.
In 2020 he also chaired a review, at the Foreign Secretary's invitation, into the quality of the Foreign Office's response to global Christian persecution. His recommendations, based on guaranteeing Freedom of Religion or Belief for all, were accepted in full by the Government, and have subsequently led to the passing of a UN Security Council Resolution on this issue.
In recognition to his work in this area, on All Saints Day he was invited to attend the 25th anniversary of the unveiling of the statues of ten martyrs of the twentieth century at Westminster Abbey. The event gathered many Christian leaders from around the world, and Archbishop Bashar Warda of Erbil, Iraq, gave a stirring sermon on the contemporary reality of Christian persecution and marginalisation.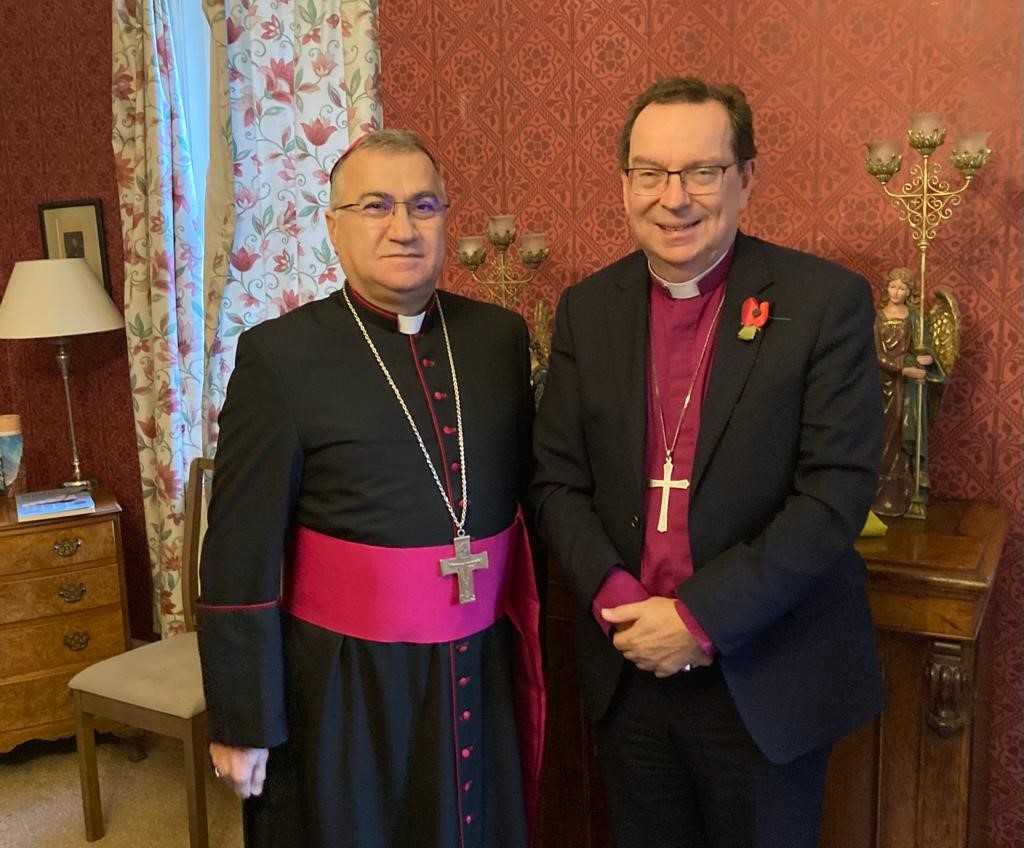 Bishop Philip was also asked to be interviewed by TWR-UK Christian radio station to mark the International Day of Prayer for the Persecuted Church which is on 5 November. Bishop Philip spoke about how awareness of persecution of Christians – and politicians' willingness to tackle it – has improved in the past five years but there are still many examples of Christians suffering appalling discrimination and violence, citing the current situation in Manipur, India, where more than 120 Christians have been killed, 4,500 buildings and homes belonging to Christians, and some 400 churches, have been destroyed, and around 50,000 believers have been displaced.
Watch the video of Bishop Philip's radio interview below: