The Parish of Four Saints was formed on 1st October 2023 through the merger of St Francis of Assisi, Charminster and the Parish of Winton, Moordown and Charminster (the Parish of WMC). The newly formed community is now celebrating its renewed parish identity with much enthusiasm, reaping the positive results of many months of work, care and preparation.
The idea for the parish merger began a couple of years ago through conversations at Deanery Synod. Revd Michael Smith, the vicar of WMC and also Area Dean, was taking part in discussions about "what the future of the deanery might look like" in light of the need for greater efficiencies and more streamlined working across the Church of England as a whole.
"We knew that our neighbouring parish, St Francis, was very similar to us in tradition (both sacramental in worship) and we already had a good relationship, so we started thinking about how we could work together better and do more as a team. The important thing was that we wanted to explore this ourselves now rather than have it 'done' to us at a later date," explained Revd Michael.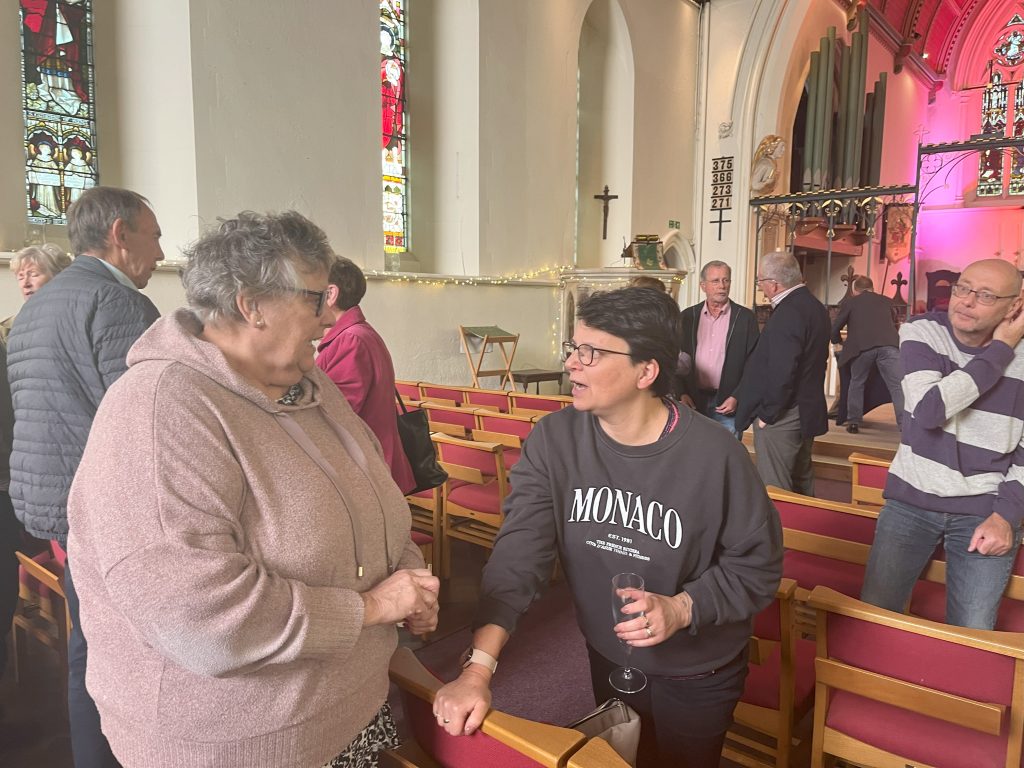 Having autonomy to explore the options has been important in the process, explains Allun Williams, former Church Warden of WMC Parish, now Church Warden of the new Four Saints parish. "Because we decided it was something we wanted to do, this has put us in a really strong position with getting people on board – it wasn't something being imposed on us and that helped."
The Pastoral Scheme (brought under the Mission and Pastoral Measure 2011) included a public consultation with an opportunity for parishioners and others to comment on the proposals, but no formal objections were submitted which meant it went through relatively easily.
By the time the scheme was agreed, the churches were already having combined services on the fifth Sunday of the month and at special feasts such as Easter and Christmas. There are now plans for greater resource sharing (in terms of clergy time, office staff and administration) and more collaboration in youth, children and families work. There are also plans afoot for a new website and lots more social activities.
"One of the key components of any project like this involving change is communication. We made sure we over-communicated rather than risk under-communicating," said Allun. "We formed a Parish Merger Working Group which met regularly, we held joint congregation meetings, we shared as much information as we could through handouts, the magazine and the newsletter. It was on the agenda of every PCC meeting. We took it slowly and really tried to listen. And we took time to look at how things would work in practice – what concrete things can people expect, how will it be structured, so everyone could be confident about how they would relate to the new parish. Initially there were some concerns about service pattern from people who didn't want that to change. So in response to this we have made a commitment not to disrupt the current worship pattern for 12 months."

Allun Williams, Church Warden, Four Saints Parish
The result has generated much more fruit than just the practical benefits of shared resources. "Some really wonderful relationships have come out of it where we've all felt able to bring something to the table," said Kate Bicknell, former Church Warden of St Francis and now Church Warden of Four Saints.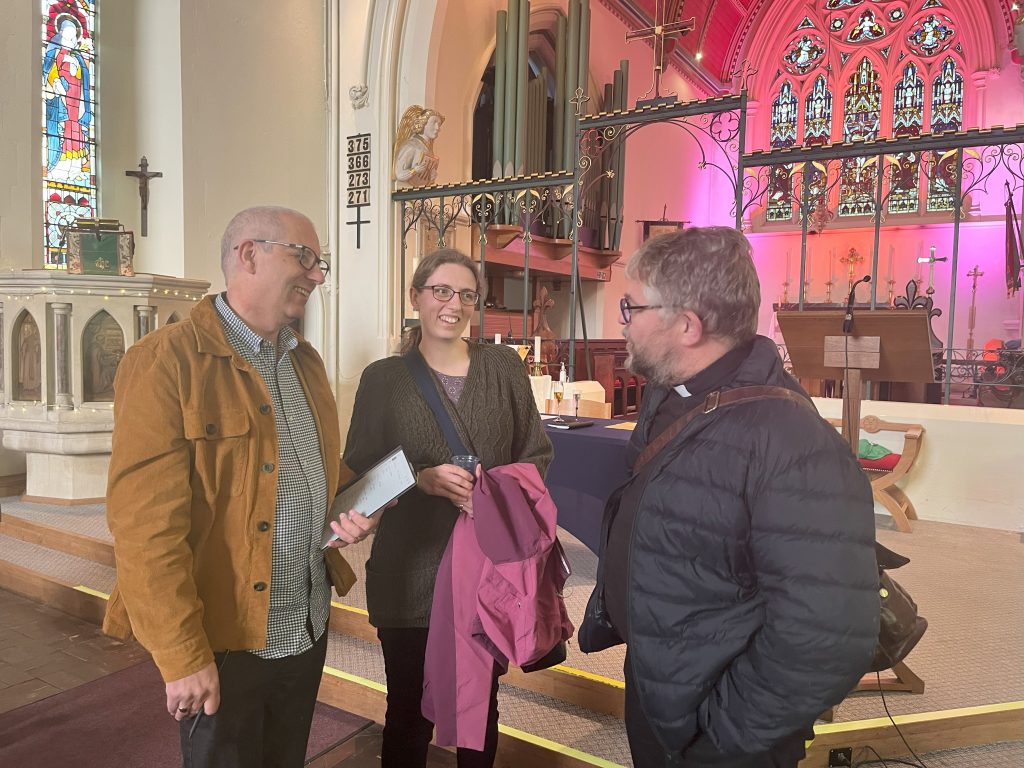 One of the other benefits has been expanding the range of services the parish can offer. "There is a lot of synergy between the churches in terms of outlook and tradition, but there are also some differences – but this has meant that we can now offer a broader spectrum of church practice, allowing exploration in different directions and more diversity which must be a healthy thing. Each church offers a little bit of variety," explained Rob Sawdy, Curate of Four Saints Parish.
The parishes also found that they have a very similar set of values, which has helped with an easier fusion of cultures. "We are both outward looking congregations that want the church to be at the heart of their local communities, 7 days a week not just on Sundays," said Allun.
The choice of the parish name was also more straightforward than it could have been. "We knew that this could end up being the most difficult decision and we were determined not to go down a rabbit hole of months of debate," said Revd Michael. "We could have just stuck with the name of Parish of WMC because technically the new parish, St Francis, is within the same geographical area, but we all decided it was better to start again with a new name. To show that this isn't a 'takeover' but the start of something new, with all of us on equal footing."
Four Saints Parish officially came into being on 1 October, but they have taken many opportunities to celebrate since then – including a special meeting of all the new members with fizz and nibbles. Watch this space for more news of the Four Saints Parish in the months to come!