The Chatting Faith project is a joint venture between the dioceses of Portsmouth and Winchester (working with the Church of England's Growing Faith Foundation), which begins this September, that aims to encourage parents to talk to their own children about the Christian faith.  The aim is to provide resources to parents to reflect on aspects of the faith their children have found in storybooks they are reading at school, using the books as a springboard for relaxed conversations about the Christian faith.
Research has also shown how important this age group is – when practising Christians were asked at what age their came to faith, 40 per cent did so before the age of five, 16 per cent between the ages of five and 10, and 20 per cent between the ages of 11 and 18. Chatting Faith has been created to give families the confidence to openly talk about faith at home. We sometimes forget that pupils are used to discussing books and big ideas at school, so are often able to take the lead in these faith conversations.
Portsmouth and Winchester dioceses have now been selected and resourced, as one of 12 regional Learning Hubs where some of this work will be piloted.
The books have been deliberately as they are widely used in primary schools, such as Giraffes Can't Dance, and The Promise and Wisp, building on successful projects the education team has led before, using children's books to generate conversations about racial justice. The Chatting Faith range of books have been selected as they naturally lead to big exploratory questions such as 'What would God think about this?'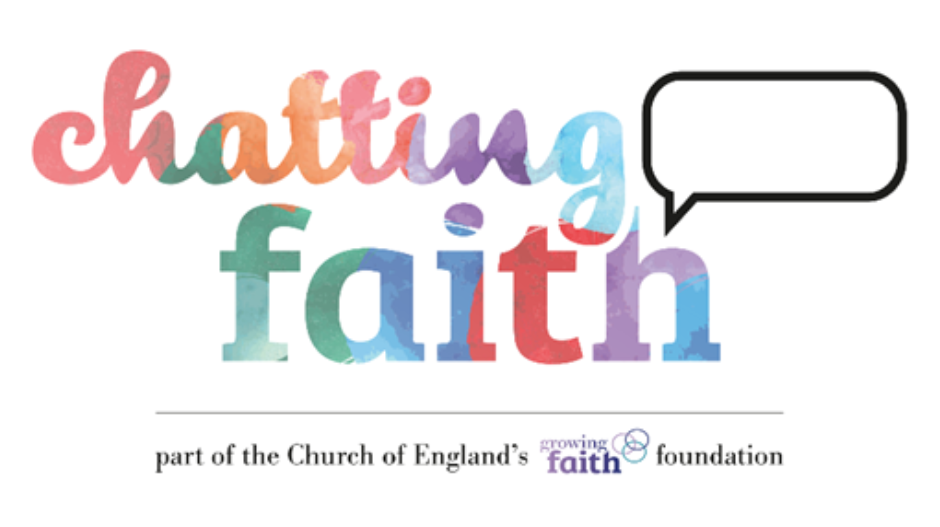 Headteachers, clergy and family workers from ten different schools and parishes across both dioceses attended a Chatting Faith launch at Wolvesey in April, which also included a cream tea. From this, seven have signed up to the pilot project in September and two more will join the second cohort in January 2024.
The schools who have signed up represent a wide range of urban and rural parishes, including areas of social deprivation and more affluent locations, and a mix of Church of England and community schools. The pilot group consists of Crofton, Rowner, Lee on the Solent and St Jude's parishes in the Diocese of Portsmouth, and Bournemouth, Milford on Sea and East Woodhay in the Diocese of Winchester.
Resource packs have been prepared over the summer and in September each participating family will receive a goody bag with a set of books and questions cards, and items such as a drinking bottle printed with the Chatting Faith logo.
Schools and churches will trial Chatting Faith in a number of different ways, including hosting an after-school club, working with an existing group of vulnerable families, and supporting parents and carers to use the resources at home. A variety of models will be tested, to see which can be best replicated in other parishes and, in time, across other dioceses. This will include sourcing the books in community languages where appropriate.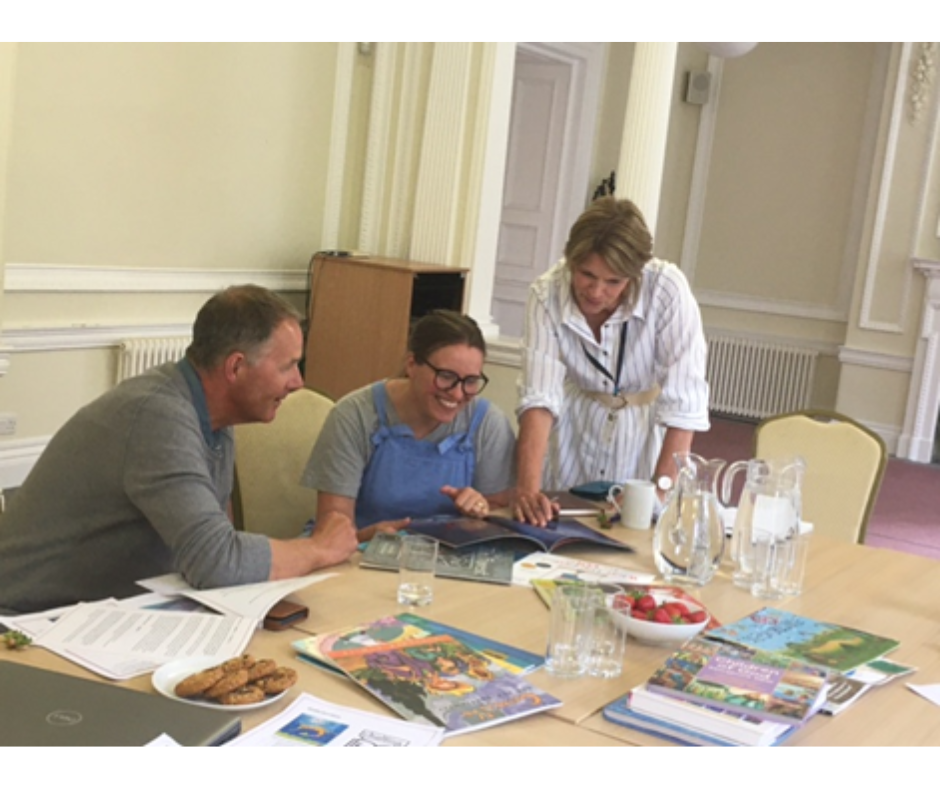 The Chatting Faith team are excited by the prospect of working more closely with these schools and churches, and supporting families as they develop confidence in talking about faith. They are hopeful that the project will gather its own momentum, as children suggest further books, and that parents will be encouraged to initiate 'God chat' at home.  They are already talking about side projects such as parenting courses and a book club for parents and toddlers.
Please join the Diocesan Education Team in praying that the Chatting Faith approach encourages families to grow in faith together in new, engaging ways.