A creator of Christian audiobooks, Monkeynut Audiobooks & Sound, based in Lockerley, are currently producing a new Children's Bible written by the theologian Tom Wright – which also happens to be Tom's first ever children's book! In seeking to incorporate children's voices on the audiobook itself, the team asked four members from their local church, St Francis Junior Church, (Assisi, 10, Phoebe, 10, Lucy, 8, and Phoenix, 7) to help them with the recording and who feature in every chapter.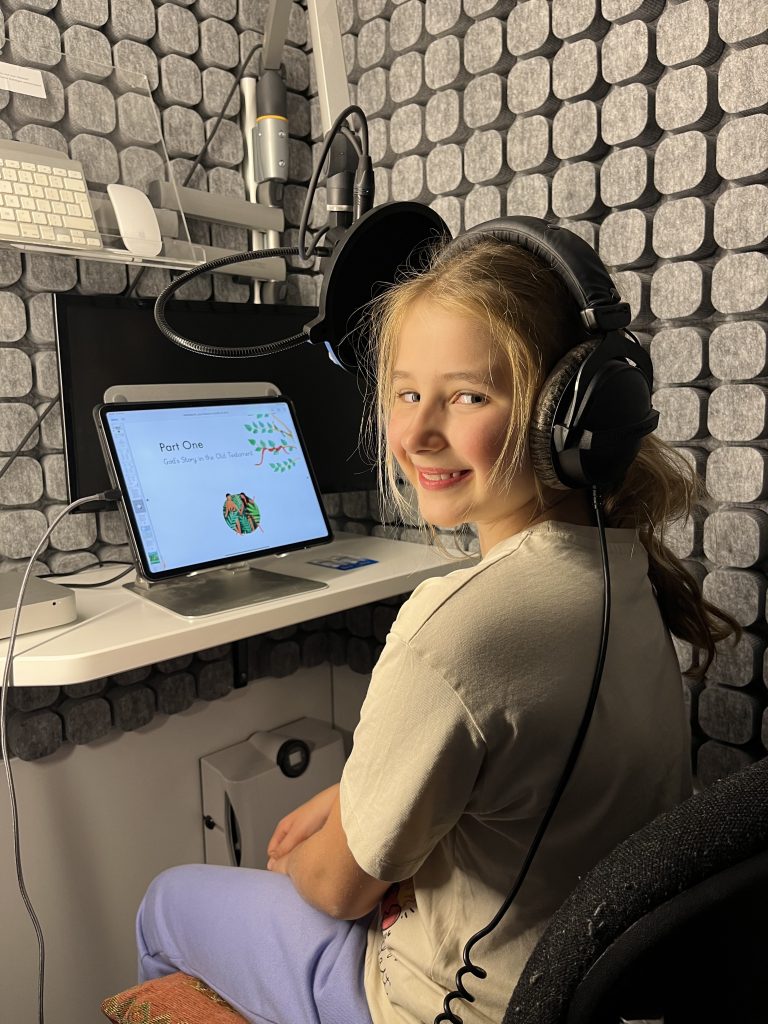 Sarah McClelland, the vicar of St Francis said, "I'm so excited that children at St Francis church have the opportunity to make such a great contribution to this project. We're so proud of them!"
The young people did a marvellous job and enjoyed meeting such a renowned theologian – they even got to interview him in front of camera. Tom explained how the idea to write his first children's book came from becoming a grandfather and it's been "a project unlike any he's ever done" (see an extract from the interview below).
I wrote this 'Children's Bible' partly because I wanted to get across the sense of a continuous story which runs through from Genesis to Revelation, focused of course on Jesus, with the whole story being about the aim of the Creator God to come and live with his human creatures. Children often have the sense of the Bible as a collection of small isolated stories about strange people doing odd things, rather than being a total story of God's purposes of new creation — a story into which they are welcomed as participants, not just spectators.

Tom Wright
There is something truly special about this Bible. Being able to include children from St Francis Church has taken it to a whole new level and will make it accessible to other children. They were fantastic! I also incorporated inspiring original music by gifted Christian composer Andrew Stamp which has given it an emotional element to inspire young listeners. I believe it's essential for young christians to enjoy and understand the Bible and it's a privilege to be able to bring Tom Wrights children's Bible to life.

Elliott Frisby, Founder of Monkeynut Audiobooks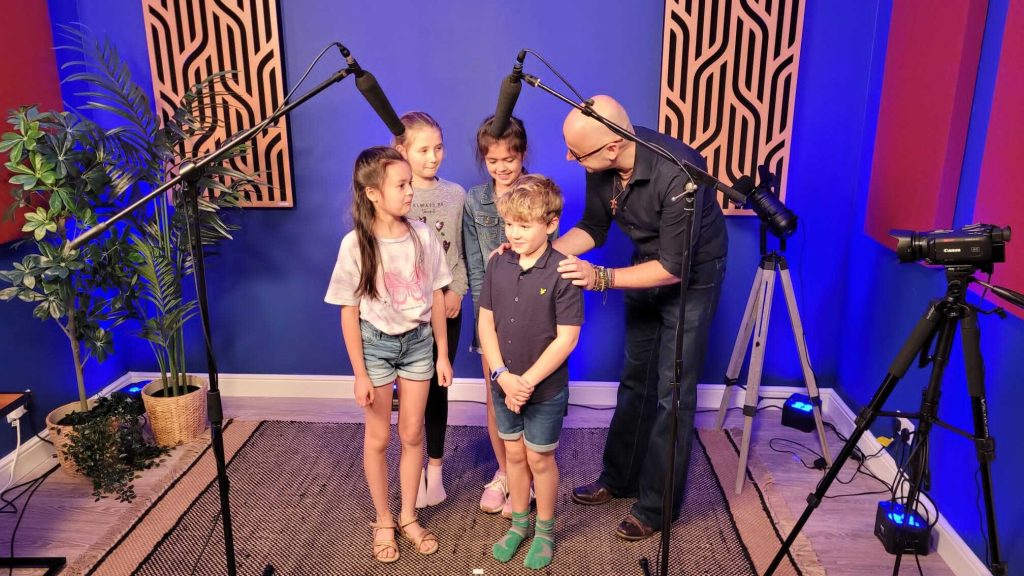 'My Big Story Bible' by Tom Wright will be released early 2024, published by SPCK.