EDGE+ is a missional community linked to Ascension Church and working in partnership with the Church Army, located in the Townhill Park estate in Southampton. EDGE+ has been going for 3 years and usually meets fortnightly in the local Community Centre on Sunday afternoons, gathering a group made up of local people from many different ages and cultural backgrounds – everyone is welcome.
EDGE+ stands for 'Every Day God Encounters', to express the belief at the heart of the project that God cares about every little detail of our lives, and would love to be a part of them. For EDGE+, reaching out to others and impacting their daily lives in tangible ways is a demonstration of the way God loves us.
We have had  a total of 12 baptisms of new believers in the Community Centre and plan to have another 2 later this year. There is a growing community of indigenous families, who own the running of the events, helping each session in the catering, craft, games and clearing up. It is definitely a community owned, Jesus-centred community which they speak of as their church.

Siara Hills, EDGE+ Leader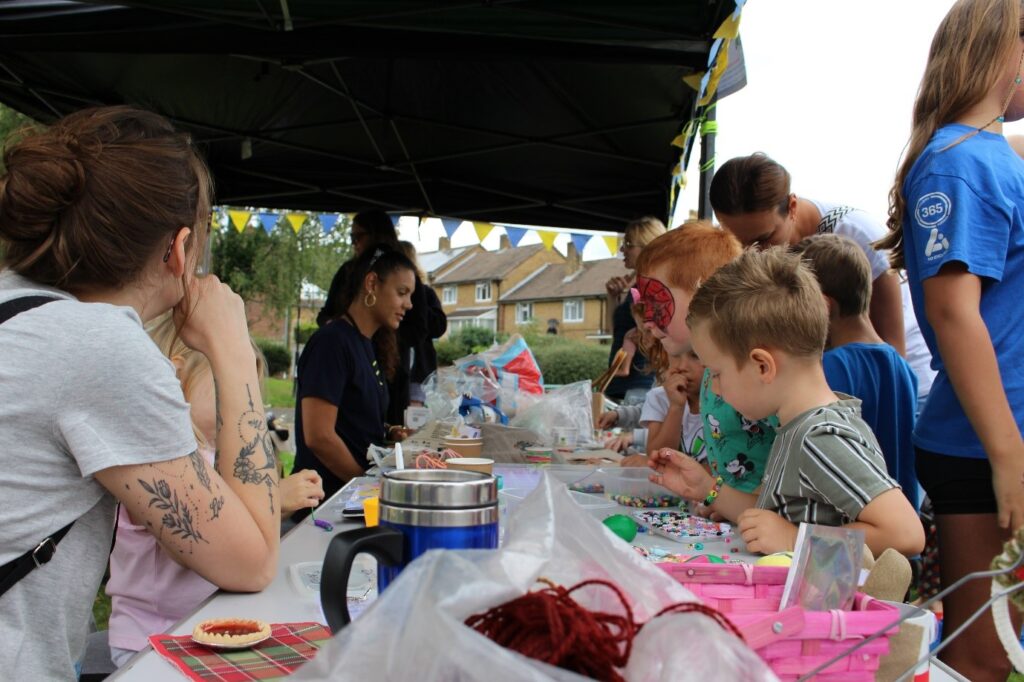 As a way to reaching out to the wider community, the EDGE+ community decided to host a Summer Fun event this August. Due to the rising cost of living, many local people were unable to go on holiday this year, so EDGE+ wanted to bless the community with some free fun, as a way to show them how much they are loved by God.
As we near the end of the school holidays, when money is getting tight, and I've run out of ideas of what to do with the children, these two-days have been such a blessing".

Local parent
Summer Fun ran over two days right in the middle of the Townhill Park estate. Each day there was a variety of activities, from bubble painting, to icing biscuits, to making piggy banks and ping pong night lights, plus free face painting, drinks, fruit and cakes.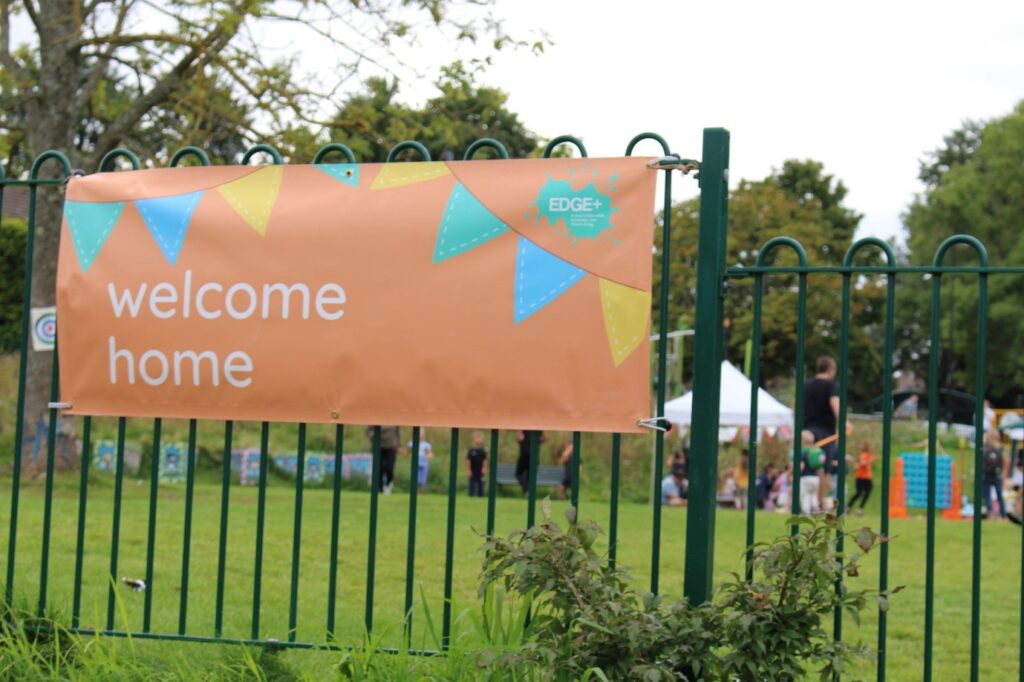 The day attracted many local residents, with 450 people coming across the two days. One man even brought along his giant bubble-maker for the children to enjoy! There were other messy games and activities (the publicity had warned parents to dress their children in old clothes!) – everyone agreed that their favourite messy activity was making 'smoothies' from over ripe fruit (food waste) in large buckets – with their feet! Disgusting, but great fun!
Such a great time today at Townhill. Very well organised. Thank you. Great games, food, crafts and people.

Local resident
On the second afternoon, the fun day was joined by a pop-up farm with animals which was funded in partnership with another community initiative, 'The Big Local, SO18'. There were goats, pigs, sheep, and a miniature pony, which the children (and plenty of adults!) could come and pet, which again attracted many local people.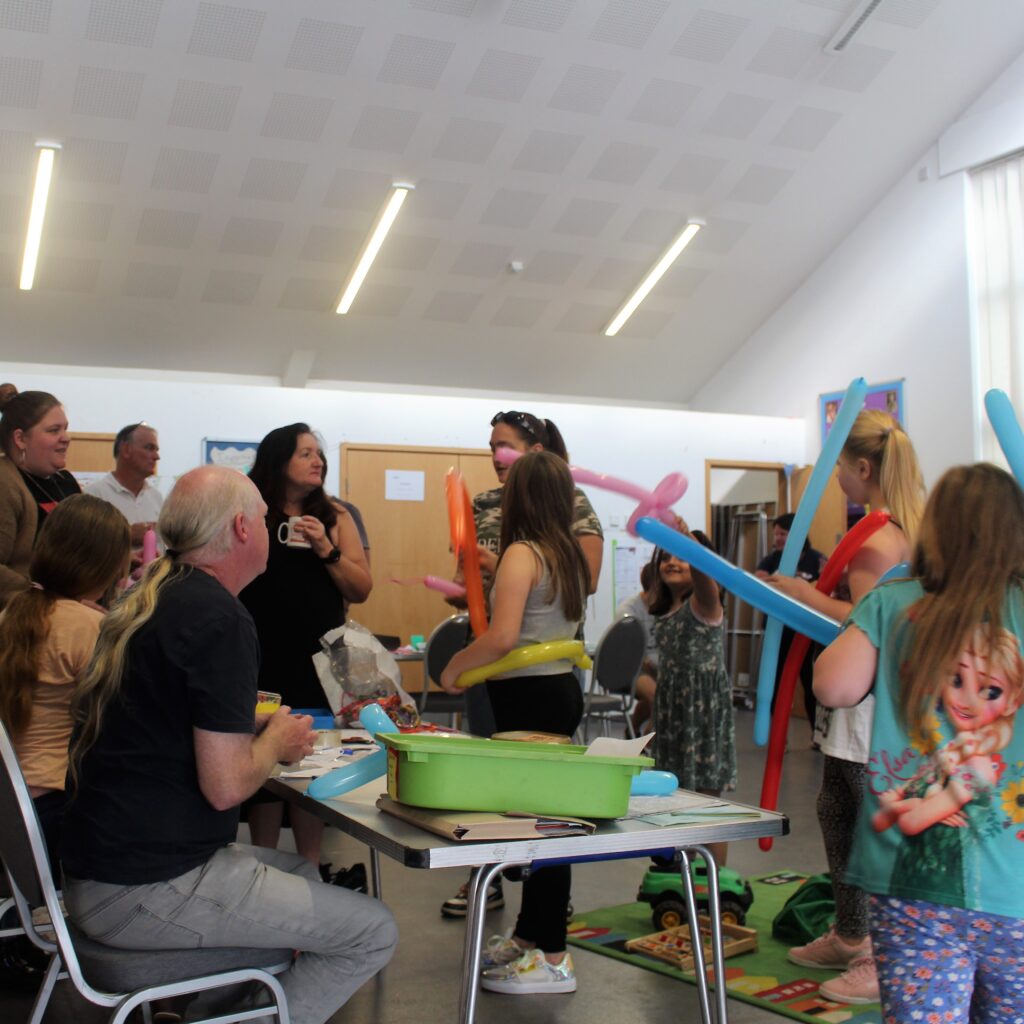 The response from the local community was overwhelmingly positive – some people couldn't believe they didn't need to pay to take part. The comments included things like "The best fun I've had all summer!" and "Is it really all free?" And since the Summer Fun event, 10 new families have asked to be involved in EDGE+.
Such events are brilliant for local communities, but they can't happen without a wonderful team of volunteers. Many people from Ascension Church made cakes to be given away at the event, and volunteers from both Ascension and EDGE+ ensured that there was so much on offer to the community.
The EDGE+ team wish to thank all the volunteers who made the event happen, as well as all those who attended. "Know that God loves each and every one of you, and pray that seeds were sown that will produce fruit for His kingdom," said Siara Hills, EDGE+ leader.