People across the country and worldwide are feeling the impacts of climate change and spiralling costs of living but are united in wanting to see a safer, greener future.
Across the Diocese, some of our churches have laid out sticks, branches, and pieces of wood in the shape of crosses and hearts in their churchyards for the season of Lent. This community engagement activity welcomes the local community to spend time outside, praying and collecting pieces of nature to decorate the crosses and hearts in the churchyard.
The hearts and crosses are especially full where churches are near schools. Pupils and parents gather items already fallen from trees or plants, pieces of moss, unusual rocks, and twigs to fill the shapes as they pass to and from school.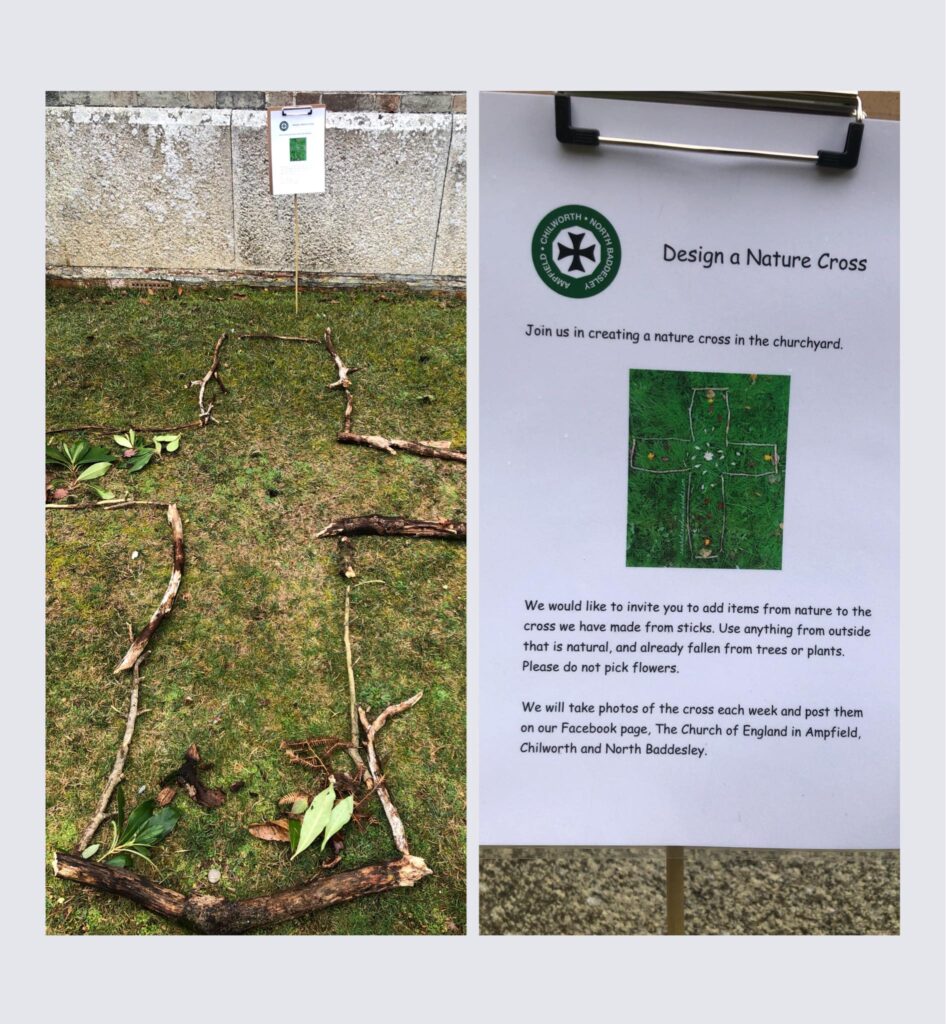 Rev'd Vanessa Lawrence, Vicar of the Benefice of Ampfield, Chilworth and North Baddesley said:
"It's a wonderful opportunity for us to engage the local community by encouraging them to come into our churchyard to decorate the wooden cross. By the community collecting already fallen flowers, moss, and other pieces of nature gets them outside and allows them the opportunity to pray and spend time with God throughout Lent."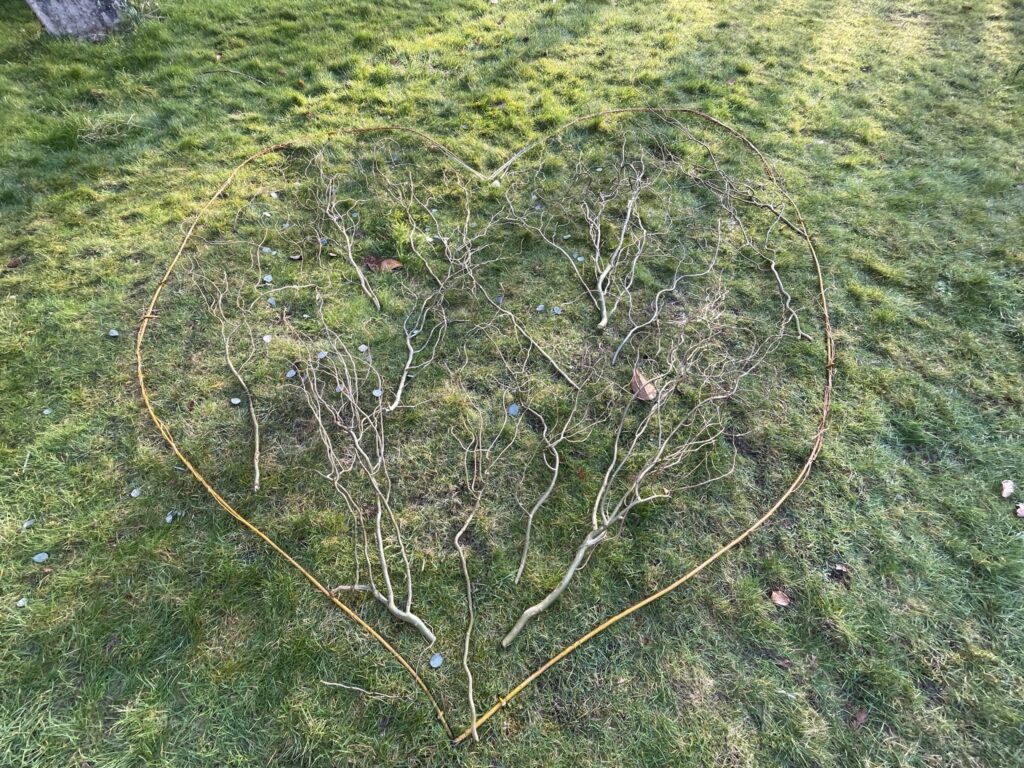 Rev'd Linda Galvin, Assistant Priest at St James' Church, West End said:
"St James Church has signed up with the Climate Coalition Show the Love campaign. We encourage our local community to come and weave something green or from nature into the willow heart to show their love for nature and to pray for the environment."
"When the heart is full we will then photograph it and use it to ask our MP to champion action on the climate, nature and the cost of living crisis. God's creation it too precious not to want to care for it."
To find out you can take part in the #ShowTheLove campaign click here.