Pentecost Sunday was marked in joyful and creative ways, as churches around the diocese celebrated the gift of the Holy Spirit. To find out more about the significance of this special Christian feast day, have a look at the Church of England website here.
Creative Commissioning at St Mary's Kingsworthy
The congregation made streamers and a Holy Spirit loop with ribbons to represent the tongues of fire, which then hung from the ceiling and was used as part of the commissioning of Mary Blaxland as a new Street Pastor to join the team in Winchester. Mary stood in the centre while the Revd Paul Bradish prayed for the empowering of the Holy Spirit in her ministry!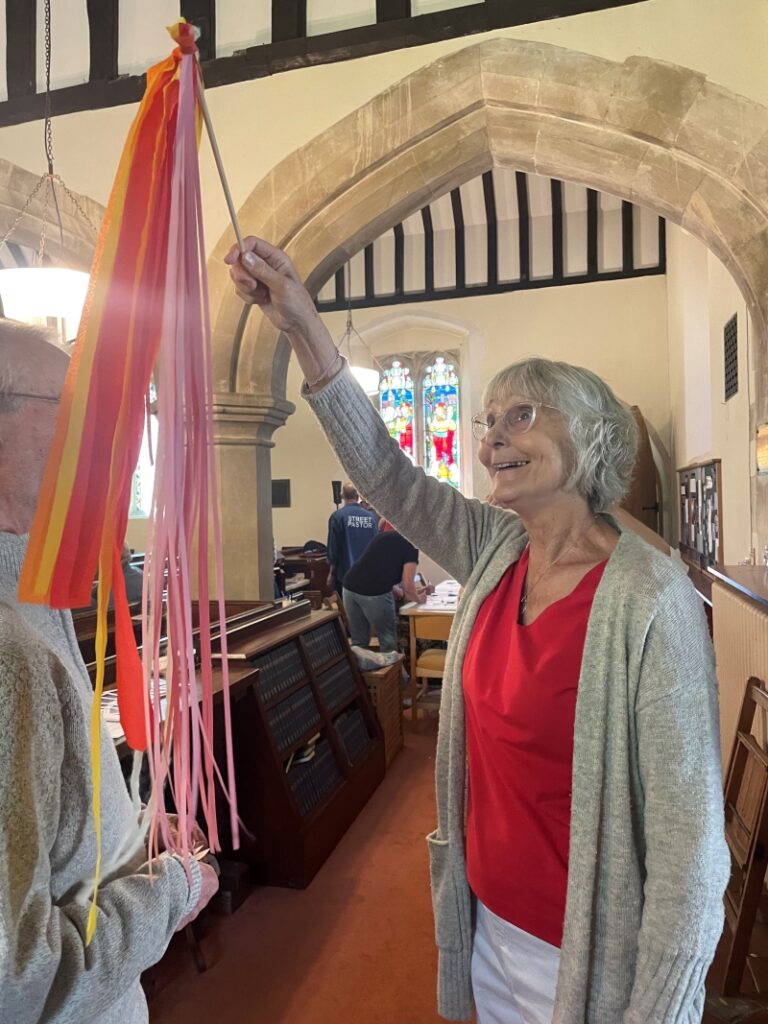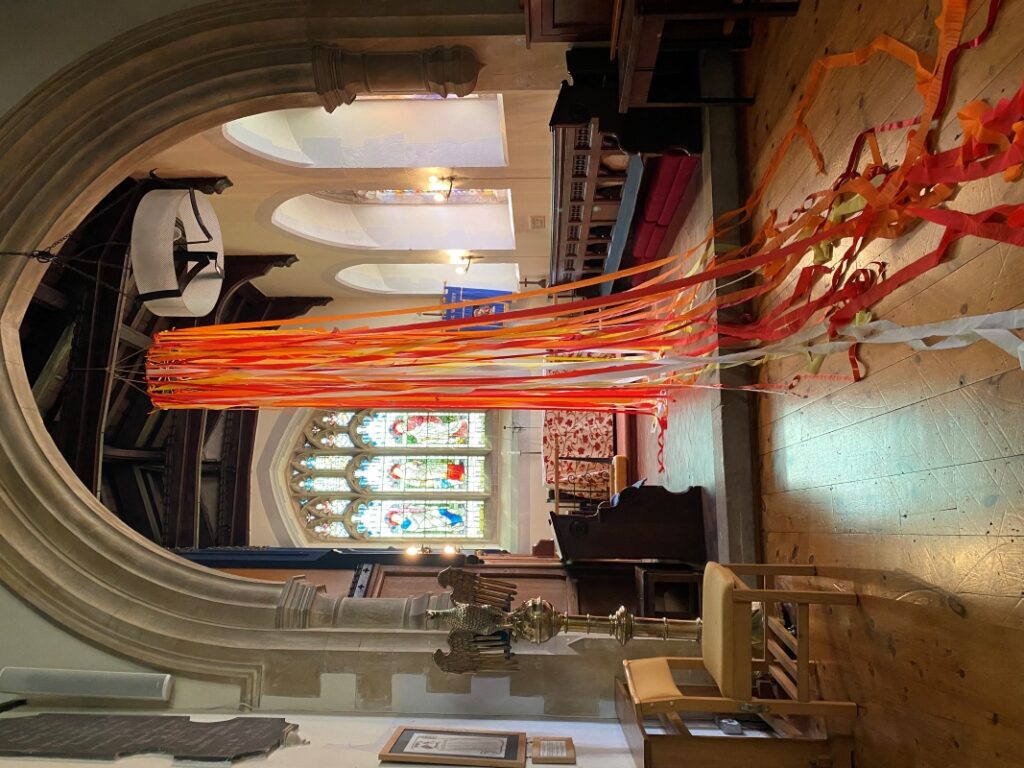 Creative Making and Flower-Arranging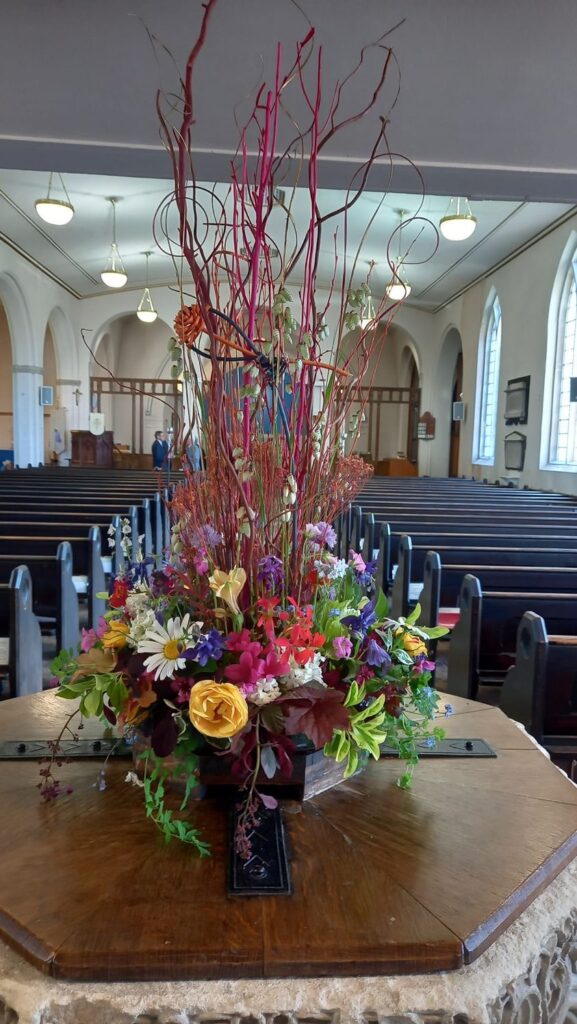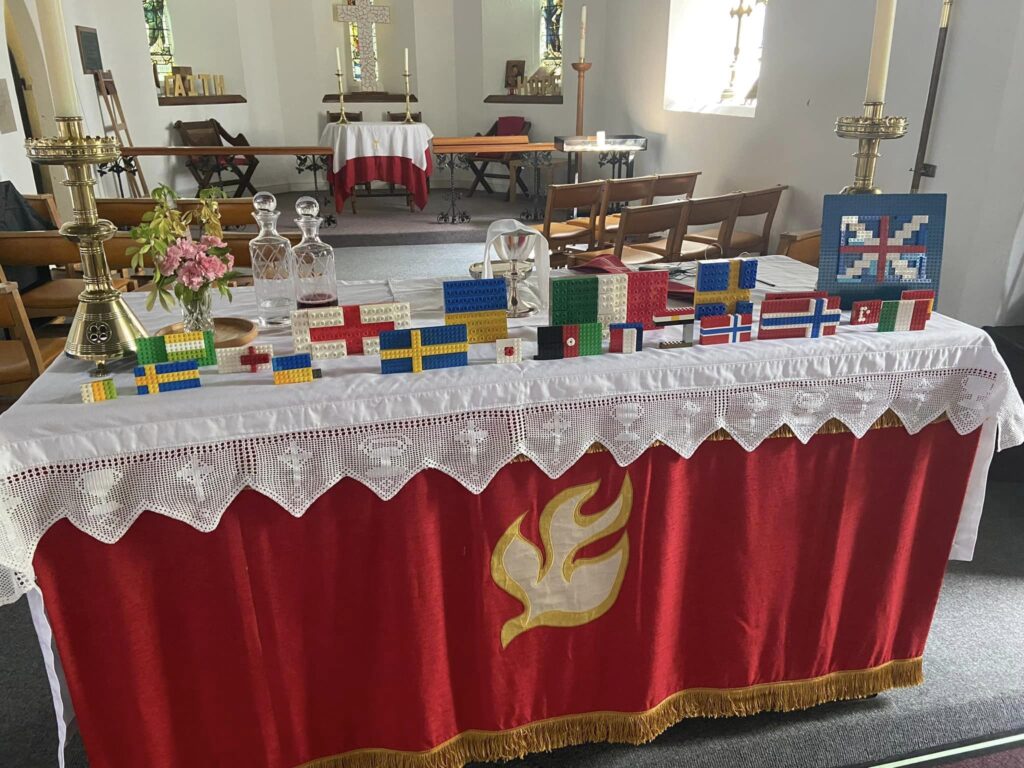 Joyful baptisms at St Mary's Andover
Pentecost is a wonderful day for baptism as we celebrate the outpouring of the Holy Spirit on believers. At St Mary's Andover, three members of the church family were anointed with oil and baptised by full immersion in water after sharing testimonies of God's faithfulness in their lives.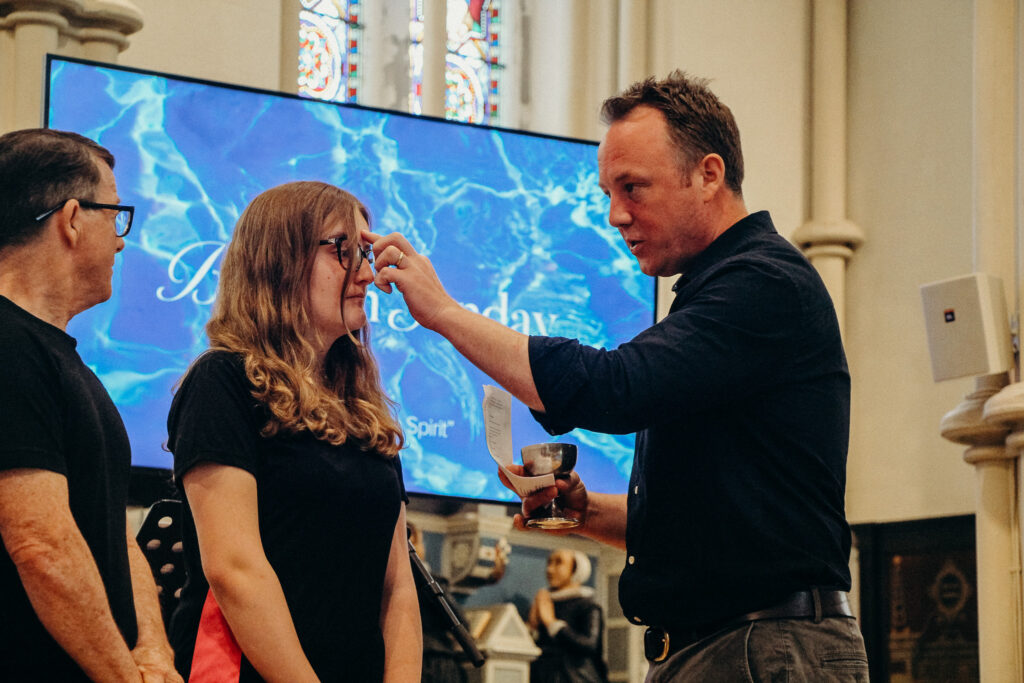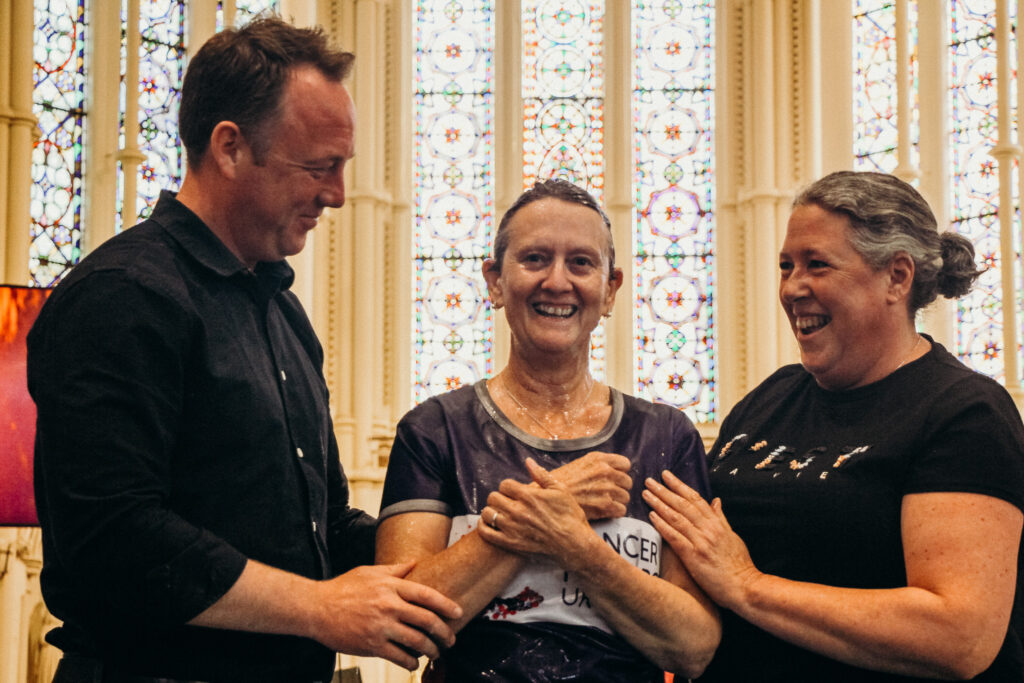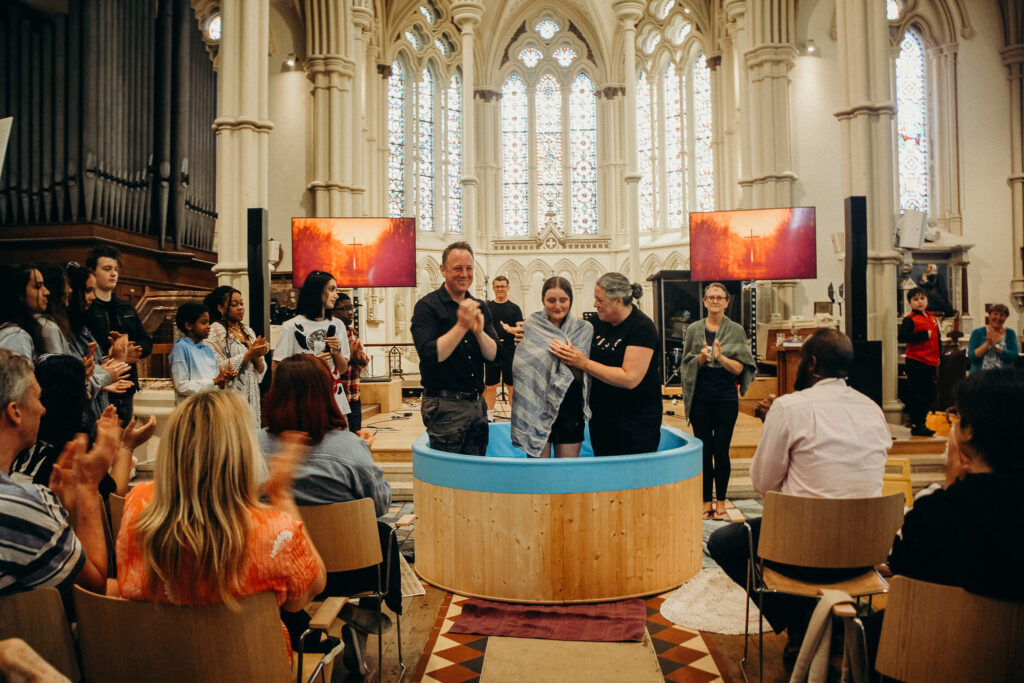 Creative prayer stations
At All Saints' Milford they created Pentecost prayer spaces and invited the children from Milford-on-Sea CofE Primary School to come and experience them.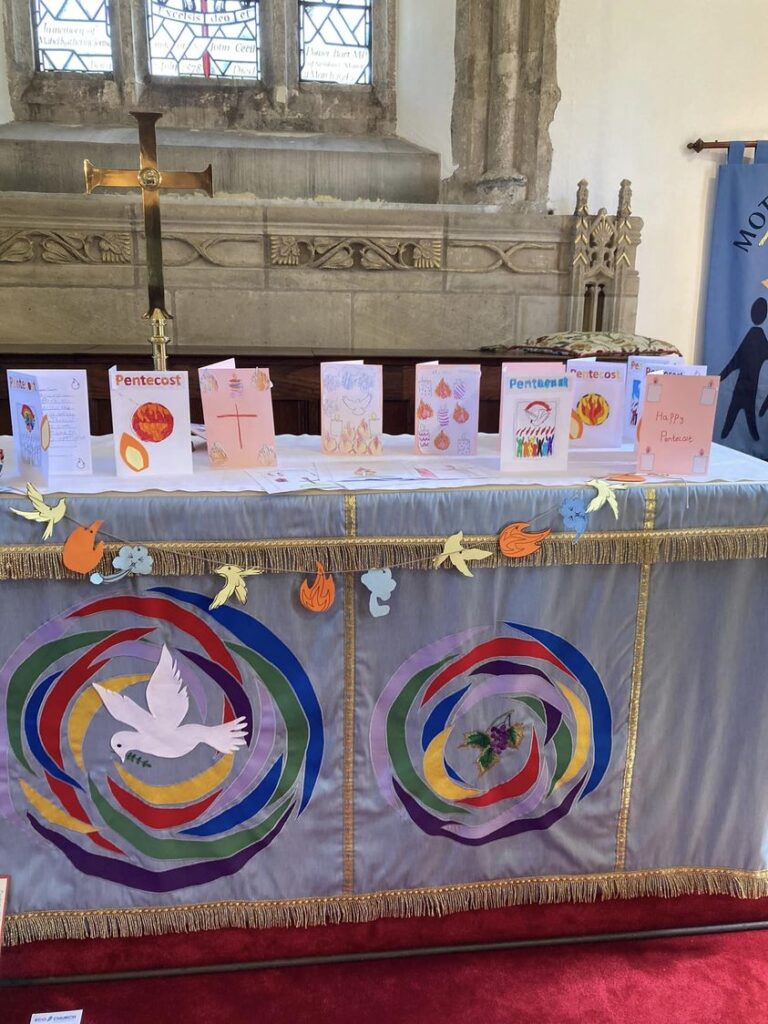 Creative trail-making
At St John's Hedge End the team prepared a Pentecost trail for 'the young and not so young' to come and reflect on the meaning of Pentecost, ending at 'The Shed' where you can pick up a Holy Spirit Wind Catcher.