Many of our churches have used the season of Lent to offer hospitality and fellowship to their communities, thinking about Lenten themes around a table together. Have a look at some of the images we've gathered…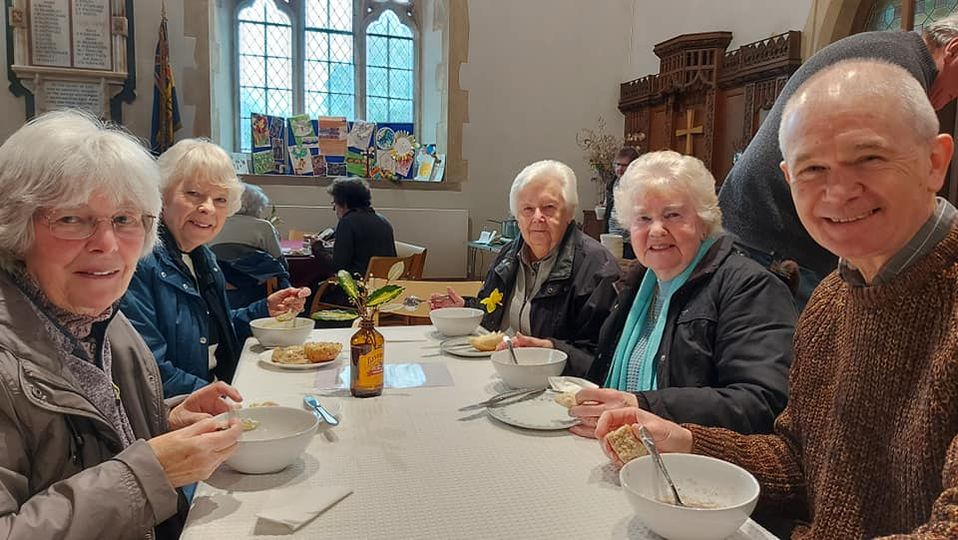 Members of the Parish of the Resurrection, Alton, met at Holy Rood Church in Holybourne for the first of a series of Lent Lunches, to enjoy a choice of three tasty soups and to raise funds for their mission partner church in Karamoja, Uganda.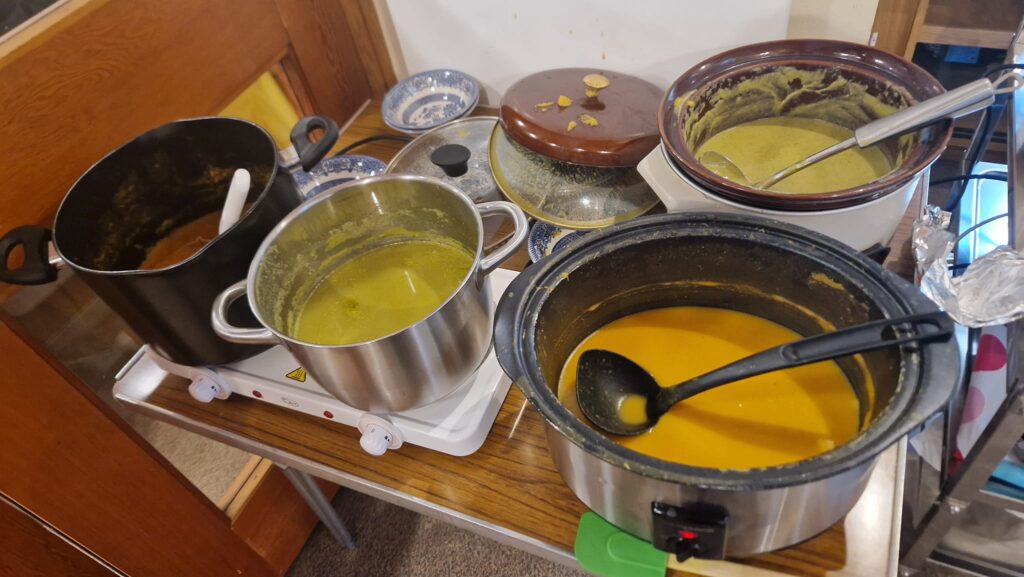 St Mark's, Highcliffe, put on a lovely lunch including five delicious soups! Can you guess the 5 kinds from the picture?!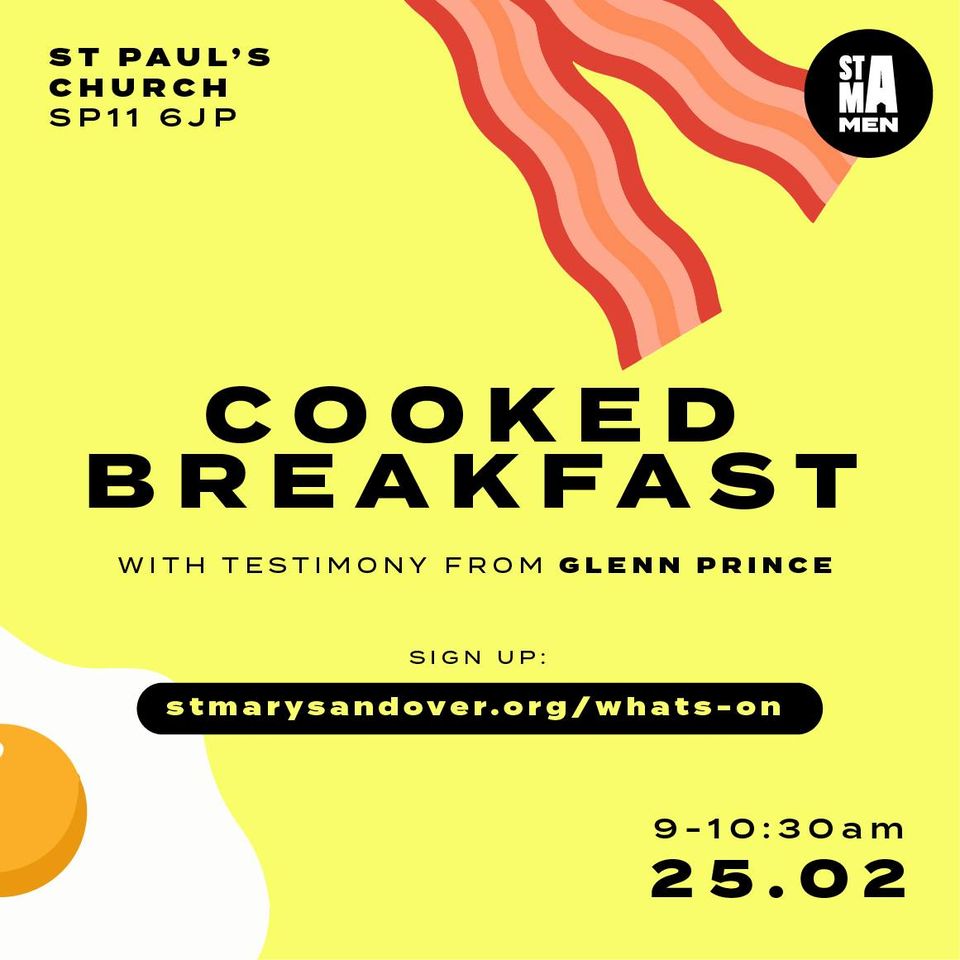 St Mary's Andover gathered a good crowd for a men's breakfast at St Paul's on Smannell Road! 40 men enjoyed a full English followed by a time of worship and an encouraging testimony by Glenn who spoke of the journey that led him to Christ and the challenges that he has been through since taking that step. The morning finished with a time of sharing and praying for one another.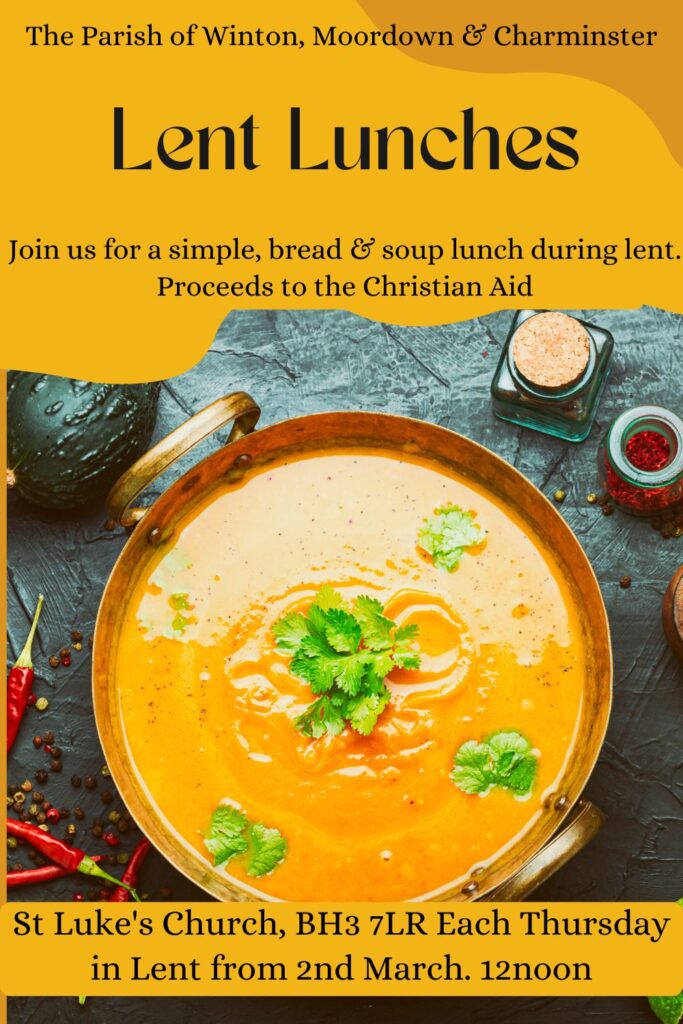 The Parish of Winton, Moordown and Charminster producing some super design to tempt people to their Lent lunch series! Raising money for Christian Aid.