Millbrook Marketplace was set up last year by members of All Saints and St Peter's, Southampton. It's a membership food club, open to anyone living within the postcodes of SO16 4 and SO16 9, hosted in All Saints' Church Hall every Wednesday, 10am-1pm. Customers are invited to pay a subscription fee of just £5 and can then choose around 15 items from the fridges, freezers, fresh fruit and veg, bakery, ambient food products and toiletries. This week the volunteers and customers have been celebrating one year of being open with a delicious cake!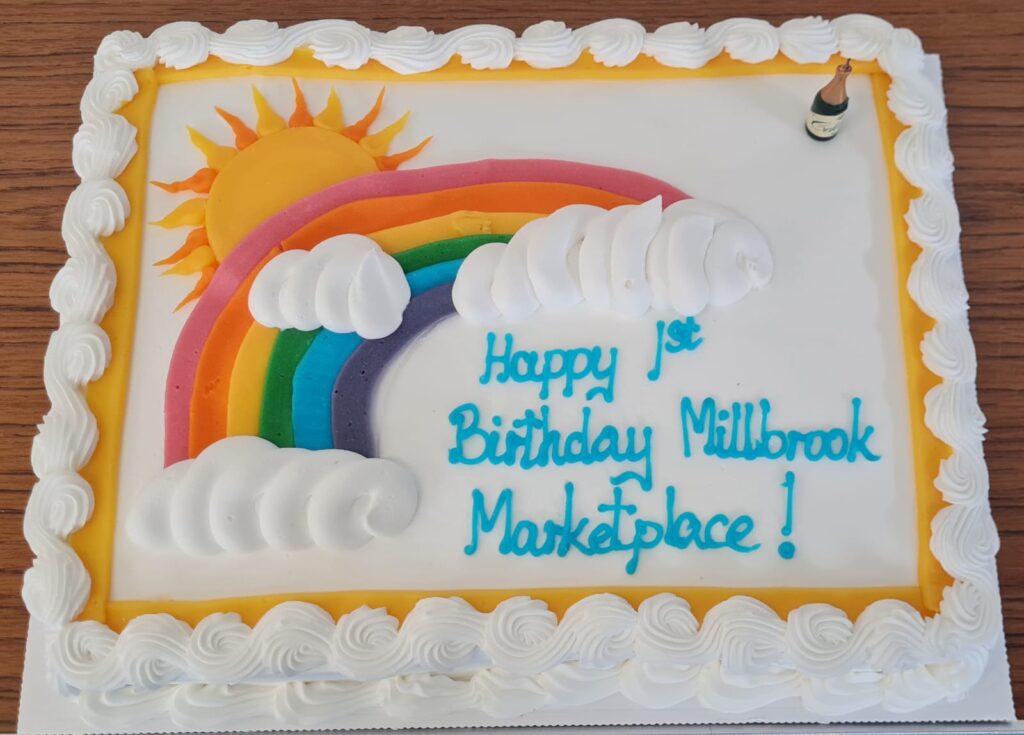 The customers were also invited to write messages in cards to mark the occasion, and many expressed heartwarming sentiments of appreciation which were so encouraging for the volunteers to read: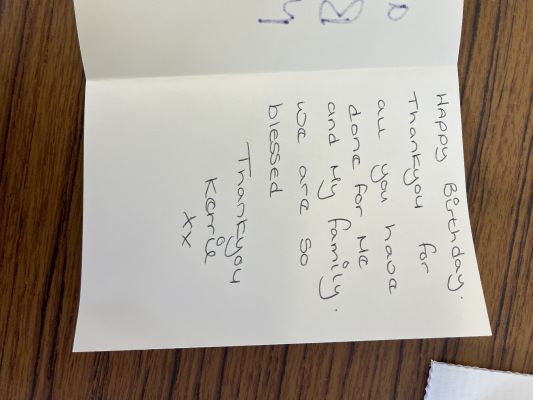 The church partners with Southampton City Mission (SCM) who deliver the food from their warehouse; some food is also supplied by Fareshare and other partners, and the church fills any gaps by purchasing food from local supermarkets, and also supplies all the volunteers to receive, check and sort the stock, and then man the market.
Over half the 20 volunteers live in the parish, so they are very aware of the community being served, and it has been easy to build meaningful relationships that stretch much deeper than providing food. Some of the enterprising volunteers have also made jam and chutney from the leftover fruit which cannot be passed on to any other organisations. All these are sold locally to buy additional toiletries and household products. Nothing is wasted – leftovers that will not last until the next week are shared with other SCM food projects.