Parishes have been putting on some superb music events for their communities in recent weeks. Here are some images from a couple of the most inspiring…
Christchurch Priory Hymnfest
Christchurch Priory hosted a fabulous evening last Saturday called a Cymanfa Ganu (a Welsh festival of sacred hymns) and really raised the roof! People from the local community, plus representatives from local choirs including the Bournemouth Symphony Chorus, Southampton Philharmonic Choir, the Grange Choral Society, All Saints' Church, Mudeford choir and High Cross Church, Somerford choir, the Dorset Police Male Voice Choir and many other local choirs and choral societies, and their friends and family, came together for a massed hymn-sing with over 400 voices!
The congregation was supported by the L'Inviti Singers, with the conductor leading the whole enterprise in a round, creating a wonderful uplifting sound.
The event raised £1,020 towards the Priory's ongoing fundraising for the Disasters Emergency Committee's Turkey-Syria Earthquake Appeal.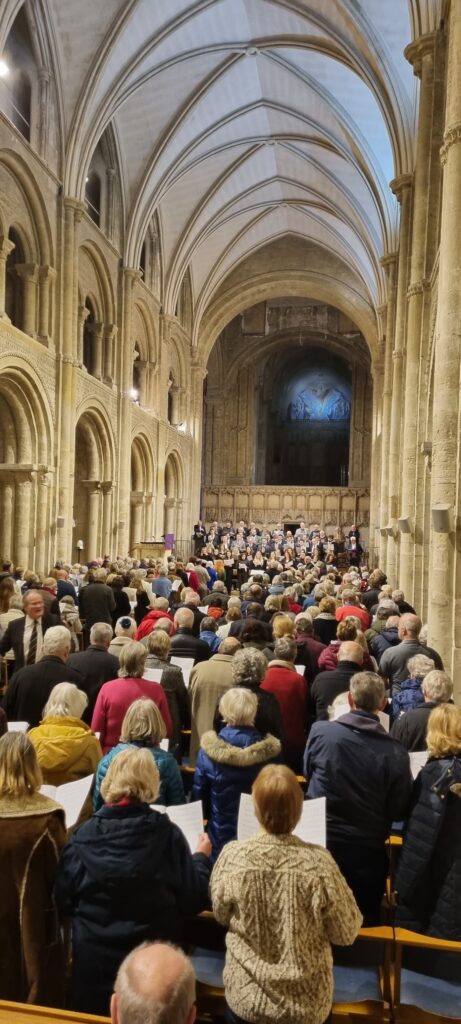 All Saints Winchester Talent Show
All Saints Church in Winchester hosted a wonderful evening of music, arts and performance for their local community called 'Highcliffe's got Ta-LENT' which gathered lots of people from the surrounding neighbourhood, many of whom invited their friends and family. All the acts were performances by local people, including a juggler, a magician, several dancers and an opera singer. First prize went to an act called 'Jones Two' – a brother and sister duo from the church youth group who sang a number by the Jackson Five.