One of the Diocese's Education Team's recent projects is called 'Light of Hope' – schools from all over the diocese have been reflecting on this theme and interacting with their local churches and communities to spread the hopeful message.
Thousands of young people from Hampshire's schools and community groups creating their own miniature Light of Hope as a way of thinking about hope as a Christian value through their RE learning and collective worship. Some were taken to the cathedral, others were placed in churches or formed beautiful displays in schools.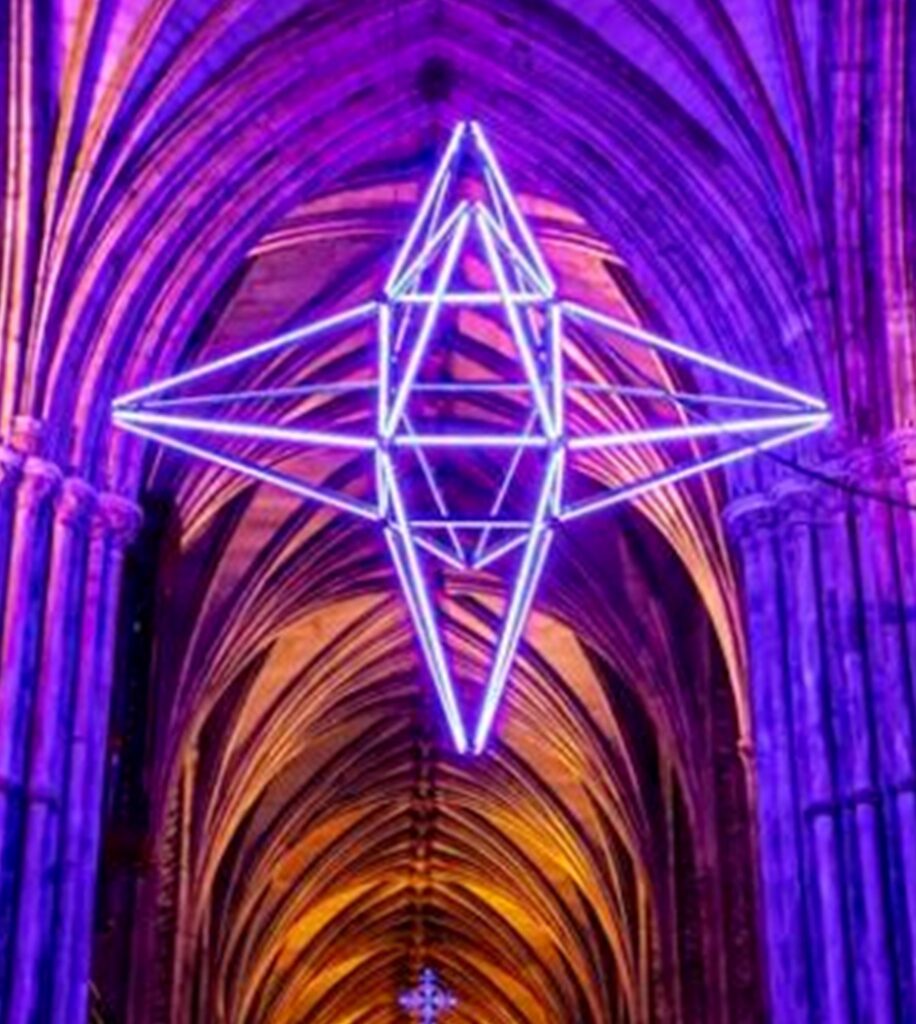 The inspiration for this project was taken from the 'Light of Hope' art installation created by artist Peter Walker, a giant steel star shaped sculpture five metres in diameter, with neon changing lights, suspended above Winchester Cathedral's nave between October and January.
Pupils from St Mary's Primary School, Old Basing, helped parishioners with a dramatic installation in their church. All of the children made stars which hung around a recreation of Peter Walker's star, also made by a parishioner. The artwork really came to life once night fell.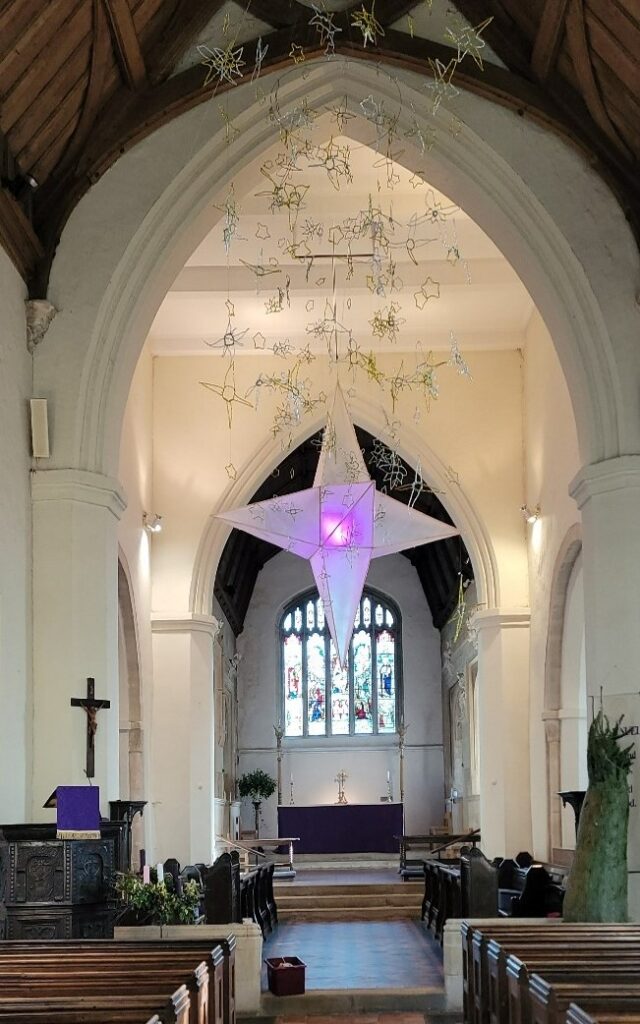 Children at The Priory Church of England Primary School in Christchurch enjoyed a special 'prayer buddy' worship to celebrate their lights of hope. The children sat in pairs with someone from a different year group and for a candle reflection. Pupils then lit their lights, reminding themselves that even a small light can penetrate the darkness, but together they can make a big difference.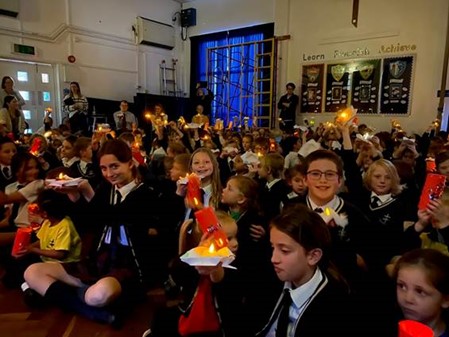 Children at Wickham Church of England Primary School were asked to create their own star-shaped origami tea-light holders decorated with messages of hope. The Light of Hope stars were sent out into the school and local community. Some were presented to members of staff, including minibus drivers, school cooks and the admin team. Some were presented to the church community at the Patronal Festival at St. Nicholas Church and others were taken to the Wickham Christmas lights 'switch on' in the village square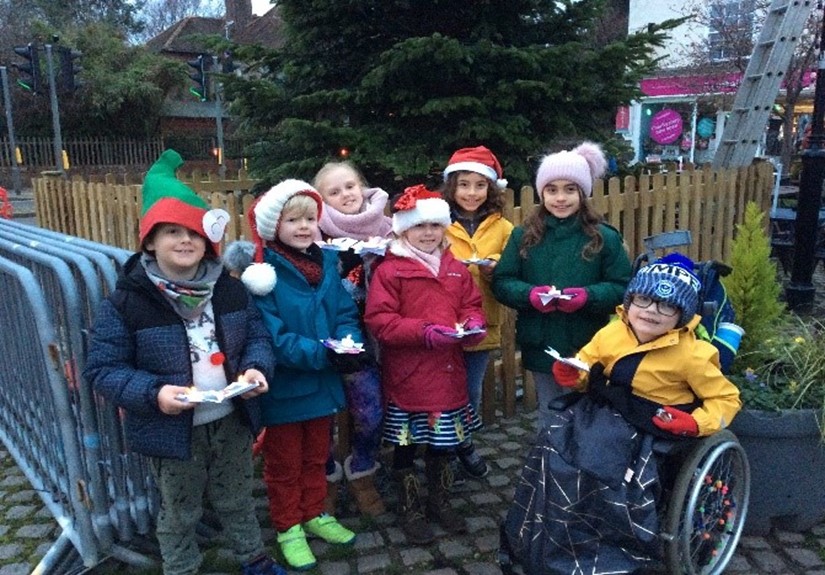 The photo above, spelling out the word HOPE in lanterns, was a project at St Mark's Church of England School in Basingstoke, as the Assistant Headteacher Jo Rosso explained…
We had great fun making them and some lovely discussion around the theme. Our Christian Voice Ambassadors then wanted to display them using the word 'Hope'. Many children wanted to take them home but a number of them will also be displayed at the Crib Service led by our church on Christmas Eve.  Thank you for the fun and thought provoking activity.