To mark The Great Big Green Week 2023, St Mary's Bishopstoke are hosting an eco event for their community on Saturday 10th June with interesting speakers and fun activities for all ages.
Brother Hugh from Hilfield Friary (Franciscan community) will be talking about renewable energy and care of its land for wildlife. Catharine Gale from Hampshire Swifts will be telling us how we can conserve one of the UK's most beautiful bird species. There will be opportunities to plant, to make leaf prints and to do a nature trail treasure hunt. There will be stalls from Hampshire Veg Box, Highbridge Conservation Group, a beekeeper, a prayer station and plenty of tea and cake!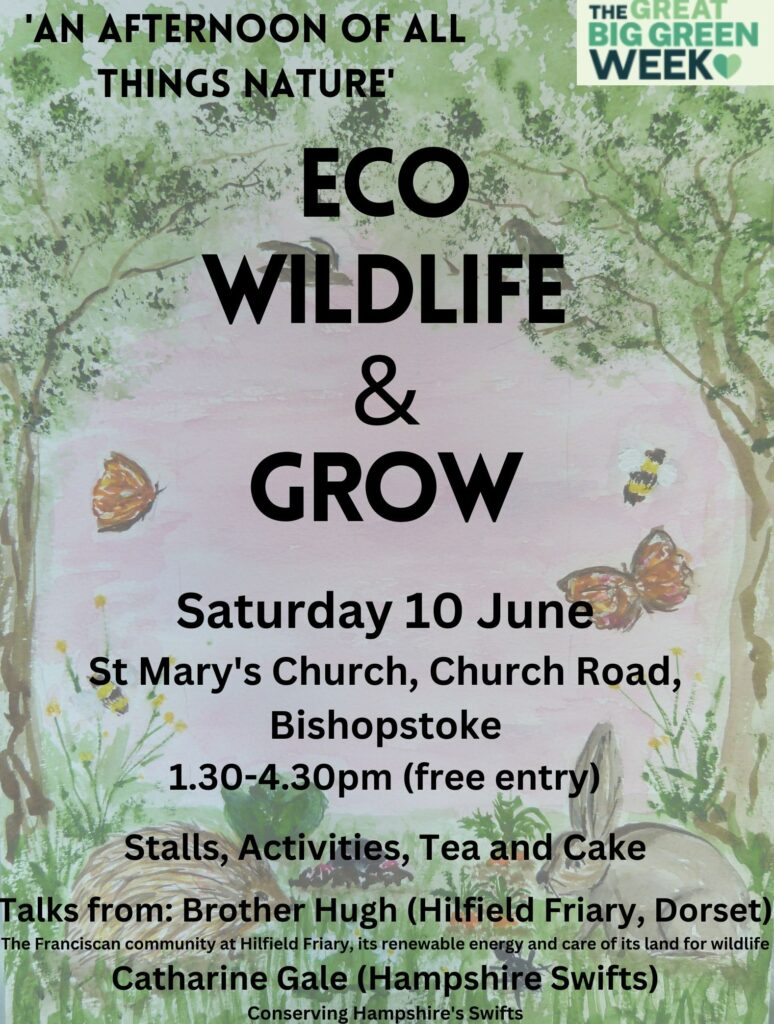 To find out more about how your church or community could begin their eco journey, have a look at the diocese's Creation Care webpages, and the excellent materials offered by the Church of England's Environment Programme.