On Monday 6 November, St Mary's South Stoneham were delighted to win the National Churches Trust 'Friends' award at a ceremony in London (also known as the 'BAFTAs for Churches'!). The award is a grant of £10,000 to go towards their roof restoration – a vital bit of work which is needed for the church building to remain open to the community.
Over 200 churches were nominated this year from across the UK, from which a judging panel selected the 45 finalists – there were then 17 winners of which St Mary's were one! Churches were invited to nominate their buildings back in June, for awards in architecture, maintenance, volunteering and tourism, with nominated churches being used for community engagement such as eco-churches and community cafés, and hosting festivals and concerts.
At a splendid and star-studded award ceremony in London, hosted by the actor and comedian Hugh Dennis and with HRH the Duke of Gloucester in attendance, Revd Joe Sweetnam and Revd Daniela Eisentraeger, received an award and a plaque to put up in the church.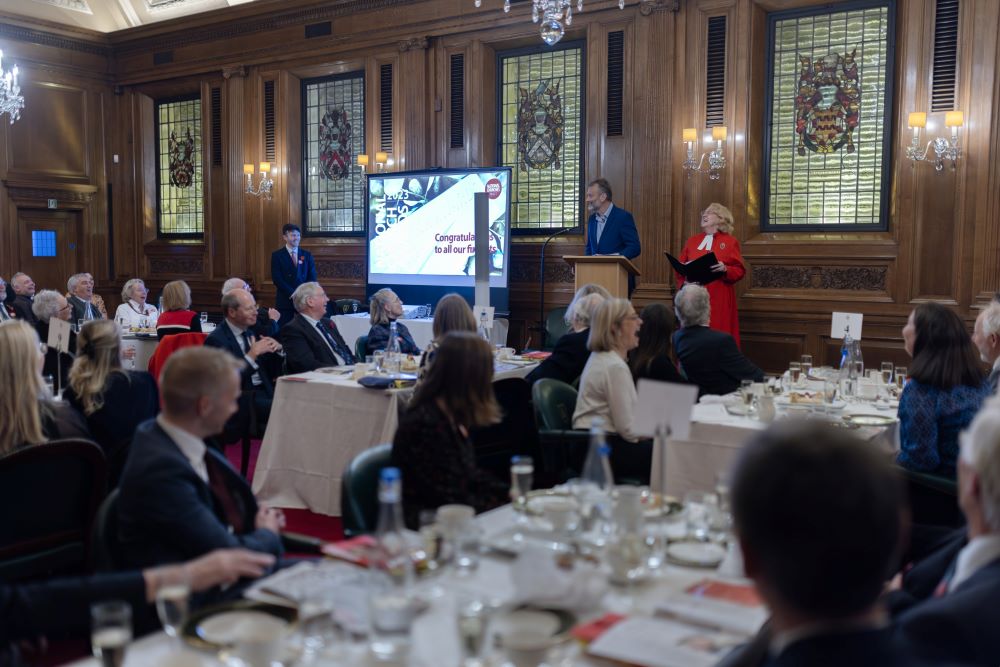 The curate of St Mary's, Revd Joe Sweetnam, explained the run up to entering the competition: "The five-year architects' inspection report highlighted urgent requirements to repair the roof. We knew that if roof restoration work did not start soon then this ancient building would soon no longer be able to be used by the community it serves. We had managed to raise a good amount towards the total cost, but as the church is situated within a deprived estate community fundraising is challenging."
As well as doing lots of their own fundraising, including a Quiz Night and a Community Choir Concert, St Mary's then made several grant applications to get them over the line. They soon found out that they were one of three finalists for the 'Friends Award' – Revd Joe and the team were asked to put together a video pitch here:
They were delighted to find out that they had been chosen by the 'Friends' of the National Churches Trust as the winner. Revd Joe explained that one of the key things was to demonstrate that the building is there for the whole community: "The funders want to see that the church is more than just a monument but there for everyone."
"Churches have an amazing story to tell. They are some of our most beautiful and historically important places – they literally hold the history of this country. Just as importantly they are there day-in day-out, providing vital help to local people and communities and available whenever they are needed. But they need help. With the future of many uncertain and under threat, there has never been a more important time to celebrate the UK's churches and their importance. The nominations this year have been fantastic. All offer wonderful community support, open up their buildings and become places of pilgrimage and tourism alongside their role as places of Christian worship. We've seen old buildings steeped in heritage and new buildings designed for modern use.

Hugh Dennis, Actor and Comedian