Several young people who came to our diocese as refugees from Ukraine will be taking part in a concert to mark Ukrainian Independence Day next week, which will also feature the famous London Welsh Male Voice Choir. Read Varya's story and find out more about the event…
My name is Varya and we had to move from our home in Ukraine with my older brother, Iona, and my mum last year. We have been living in Upton Grey for just over 6 months. My dad is still in Ukraine. He is a priest in The Ukrainian Orthodox Church, but at the moment is fighting for Ukraine on the front line.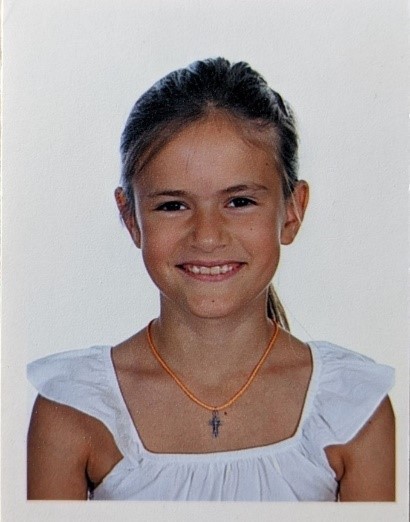 While we've been here, we have been involved in the church in Upton Grey and Odiham – especially going along to their youth work. It is very different from church in Ukraine, but I've really enjoyed being part of the activities. The church has been really supportive of our family – as well as about another 40 families in the area.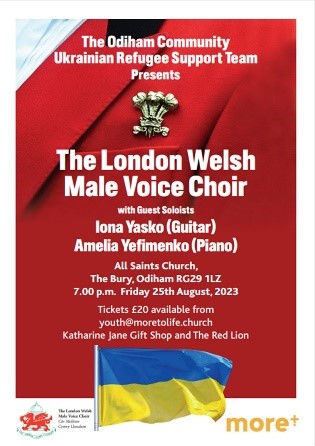 Ukrainian Independence Day is on 24th August. Over the years we have celebrated this day in many ways. This year we will be far from home, so we will celebrate it (one day late on the 25th!) at All Saints in Odiham, with a concert to raise funds for medical equipment for the front line in Ukraine. My brother and I will be playing in this! Our friend called Amelia will also play. We have all won national music competitions in Ukraine. My brother will play the guitar, Amelia the piano and I will play my beloved violin. The famous London Welsh Male Voice Choir will even sing songs on the evening! I have played the violin since I was 5 years old, and was able to continue my studies with it when I got here, with the kind support of Hampshire Music Services.
If you would like to come and watch us, there are still tickets – you can buy them here: https://allsaintsodiham.churchsuite.com/events/wf9cuxvk