The Parish Giving Scheme (PGS) is a Direct Debit system produced specifically for parish churches.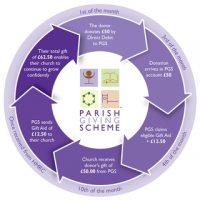 PGS is a highly efficient system for helping local churches with their planned giving. You can sign up to the PGS using one of three methods, online, by phone, or by postal gift form. It automatically adds the Gift Aid uplift if appropriate, and then remits the gross amount to the local church. Uniquely, it can automatically increase the donation by inflation each year, if the donor agrees – combating static giving in our churches.
If this scheme becomes the principal funding method for your Church, you will have inflation-proofed your giving, maximized your cash-flow and minimised your administration. This will free up your parish to focus on other important priorities.
If you're looking for more Parish Giving Scheme Gift Forms they can be found here. Simply download and print the following resource.
Parish Giving Scheme Gift Form PDF
Download
Want to add a method to allow One-Off QR Code donations for your parish? Simply download our poster and add your PGS QR Code and parish name.
PGS QR Code One-Off Donation Poster
Download
To find your parish's QR Code follow the steps below.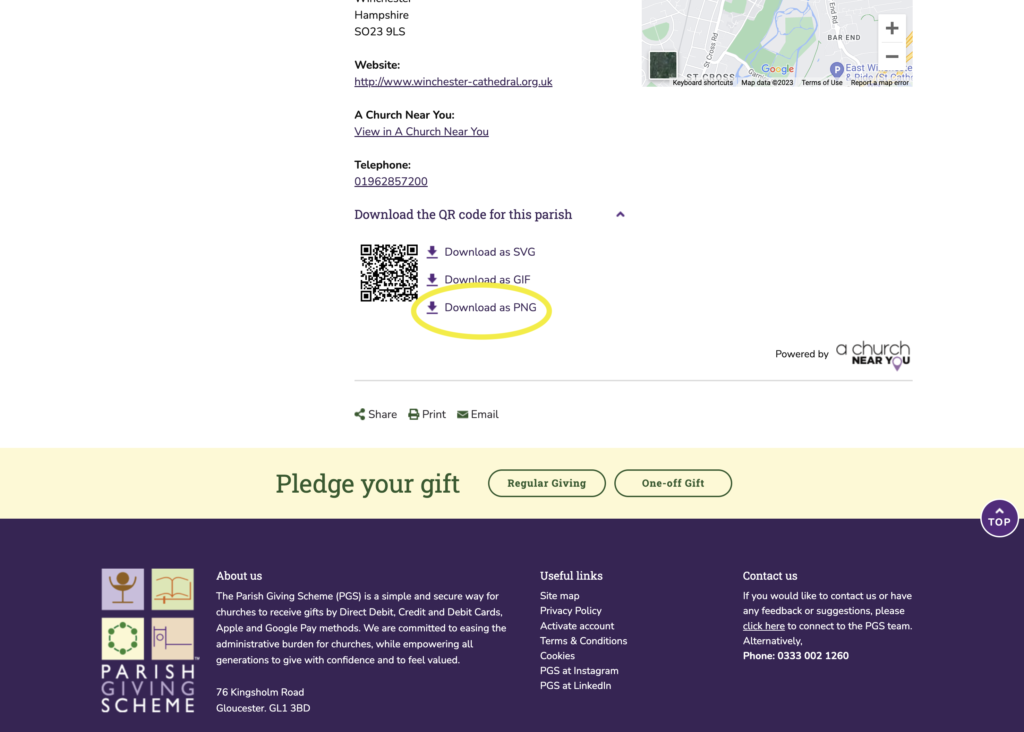 Click on Download the QR code for this Parish
An image of your QR code will now be in your Downloads folder available for you to add to your PGS Poster
---
"Just do it! It's quick, convenient, efficient, saves a huge amount of work for the people who count and account for the money given, and helps the church to budget efficiently and be better stewards of money and time"

The Revd. John Wigmore, Rector Winklebury & Worting
See more here: Parishgivingscheme.org.uk
Watch the Parish Giving Scheme video below:
Need More Information?
Get in Touch With Our Generous Giving Promoter